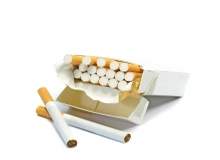 Rock-Tenn and MeadWestvaco (MWV) announced a merger agreement to form a $16bn combined consumer and corrugated packaging company.
MWV will own a 50.1% stake in the combined company, with RockTenn controlling the remaining 49.9% stake.
The proposed company is expected to generate combined net sales of $15.7bn and adjusted EBITDA of $2.9bn, including $300m in estimated annual synergies to be achieved over three years.
The Welsh Government gave its consent for the implementation of a new regulation for standardised packaging of all cigarettes and hand rolling tobacco products introduced by the UK Government.
In January, the government confirmed its plans to introduce legislation for plain packaging for tobacco products. The Scottish and Northern Irish governments are yet to approve it.
The regulation is subject to a vote by MPs. However, it is expected to come into effect in 2016, along with the European tobacco products directive.
US-based Verso Corporation acquired NewPage for $1.4bn.
Headquartered in Miamisburg, Ohio, NewPage produces and sells printing and specialty papers in North America. Its portfolio of paper products includes coated, supercalendered and other uncoated and specialty products that are used in specialty paper applications, including beverage bottle labels, food and medical packaging, pressure-sensitive labels and release liners.
Verso will now have close to $3.5bn in annual sales and approximately 5,800 employees in eight mills across six states. NewPage owns paper mills in Kentucky, Maine, Maryland, Michigan, Minnesota and Wisconsin, US.
New York City banned the use of single-service expanded polystyrene (EPS) foam articles or polystyrene loose fill packaging.
As of 1 July, food service establishments, stores and manufacturers may not use polystyrene loose fill packaging such as packing peanuts, or single-use foam items such as cups, plates, trays or clamshell containers across the city.
The ban was imposed after the Department of Sanitation determined that EPS foam is not recyclable and there is no market for post-consumer EPS collected in a curbside metal, glass and plastic recycling programme.
????????????????
The US Department of Agriculture's (USDA) Food Safety and Inspection Service delayed mandatory labelling for mechanically tenderised meat until at least 2018.
The labelling rule, which was initially proposed in mid-2013, cannot take effect before 2018 as it was not finalised by USDA and White House Office of Management and Budget.
When issued, the regulation will require food manufacturers to display specific cooking instructions on the packaging for meat products.
New South Wales (NSW) announced it could adopt a bottle recycling scheme similar to that of South Australia, where people are awarded with cash back for recycling bottles.
Coca-Cola Amatil confirmed the acceptance of a letter addressed to the National Packaging Covenant Industry Authority (NPCIA) from the NSW Government related to a container deposit scheme, and is examining different approaches to encourage recycling and litter reduction targets.
The letter stated that the government considers the NPCIA proposal a significant policy and funding risk.
Saudi Arabian firm Takween Advanced Industries agreed to acquire Savola Group's packaging unit for $242.5m, under an agreement signed in July last year.
The move is in line with Savola's strategy to focus on its core sectors of food and retailing.
Savola Packaging owns the subsidiaries Al-Sharq Plastic Company and New Marina Plastics Company in Egypt.
Global packaging company MeadWestvaco (MWV) agreed to sell its European tobacco folding carton business to Sweden-based AR Packaging, a manufacturer of paperboard cartons, flexible packaging and trays.
MWV's European tobacco folding carton business has facilities in Graz, Austria; Krakow, Poland; and Moscow, Russia, where it manufactures hinge-lid boxes, display cartons and high-impact cigarette packaging, as well as folding carton packaging for chocolate confectionery and consumer apparel segments.
The sale includes the tobacco and confectionery folding carton business currently served by MWV's plant in Svitavy, Czech Republic.