July's top stories: Kapstone's new acquisition, Health Canada's initiative
The month of July witnessed some significant developments in packaging, as industry leaders embarked on innovative initiatives. While KapStone acquired Longview Fibre Paper Packaging and Health Canada launched a harmonised system of Classification and Labelling of Chemicals (GHS) to containers for workplace chemicals, Coca-Cola and WWF announced sustainable packaging targets.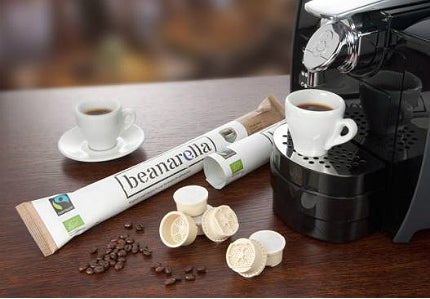 US-based KapStone Paper and Packaging has completed its previously announced acquisition of Longview Fibre Paper and Packaging in a deal worth $1.03bn.
KapStone president and chief operating officer Matt Kaplan said that Longview's second-quarter revenues of $228m and adjusted earnings before interest, taxes, depreciation and amortisation (EBITDA) of $49m yielded an adjusted EBITDA margin of 20.7%.
"Even more notable was that they achieved these results despite incurring $4.3m of expenses for their once-every-five-year planned mill maintenance outage performed in April," Kaplan added.
The health department of Canada is launching a consultation to begin the process of applying the Globally Harmonized System of Classification and Labelling of Chemicals (GHS) to containers for workplace chemicals.
Health Canada wishes to introduce GHS for workplace chemicals in a bid to promote workplace safety. The department also believes that applying definitions and safety information requirements that are accepted worldwide will boost international trade.
Chemicals used in the workplace are produced and sold globally and the label information on the containers currently depends on the safety rules in place where they are produced and sold.

Coca-Cola and the WWF conservation organisation have announced new environmental goals focusing on the sustainable management of packaging use.
Coca-Cola say the goals complement its well-being and community commitments and also focus on water, energy and the sustainable sourcing of agricultural ingredients.
The organisations renewed and expanded their partnership to jointly develop new goals, including sourcing material responsibly and minimising the amount of material and energy used in bottle packaging.
Global alluminium company Novelis has opened its expanded $340m aluminium rolling facility in Pindamonhangaba, Sao Paulo, Brazil.
As part of the expansion, the company installed a third cold rolling mill, designed to enhance product quality and productivity.
The expansion also saw the addition of a new ingot casting centre and a pusher furnace for the hot rolling mill. It is set to increase production capacity at the plant by more than 50% annually to 600,000t of aluminium sheet.

Irving Place Capital and funds managed by Oaktree Capital Management have signed an agreement to sell their ownership interests in packaging company Chesapeake to asset management company The Carlyle Group, for an undisclosed sum.
Carlyle Europe Partners III, a €5.3bn fund which makes mid and large-cap investments, will provide capital for the investment.
The Carlyle Group plans to further develop the UK-based packaging company's international footprint and invest in delivering better products and services.
The Aluminium Packaging Recycling Organisation (Alupro), the representative for aluminium packaging producers and reprocessors in the UK, has launched a new caps and lids recycling communications initiative.
The 'You Can Leave Your Cap On' campaign is meant to increase the recovery of aluminium caps and screw tops for recycling.
The programme is designed to encourage households in the UK to screw the tops back on empty glass bottles, such as wine, spirits and olive oil, prior to leaving them out for recycling.

Global chemical company BASF has found the first production application for its compostable plastic ecovio in a system solution for packaging.
The company joined forces with the Swiss Coffee Company to develop a system that consists of a coffee capsule as well as aroma-tight outer packaging.
The packaging protects the product and brewing coffee in high-pressure coffee machines, yet can still be composted.
Sonoco is set to enter into consultation with the workforce regarding the closure of the Carrickmacross packaging facility in Ireland.
Expected to close in November, the plant manufactures thermoformed packages for food processors, mainly for Ireland and other parts of Europe.
Sonoco Plastics thermoforming vice president and general manager Jeff DiPasquale said the company will work to ensure that the closing of the packaging facility happens smoothly.