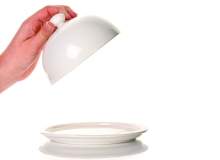 For ASDA, 'saving you money every day' is not merely a marketing slogan and it is certainly not achieved through a handful of major initiatives. Rather, systems at all levels of the company – from the stores to the warehouses and even the company's home offices – are designed to keep costs as low as possible.
"ASDA is proud to be an every-day low-cost (EDLC) multiple retailer – the second biggest in the UK," says Greg Alder, ASDA's packaging development manager.
"As with our parent company Wal-Mart, to maintain the price of our goods and services so that they are affordable to everyone, all functions and departments of the business work cohesively, adopting new ways of operating, embracing new technologies, optimising supply chains, and reducing operational time and cost-to-ship. In essence no stone is left unturned to deliver the best price and products for our customers."
Many of the strategies used to keep costs down have the added benefit of helping ASDA achieve its environmental goals.
"The two are completely interlinked," notes Alex Linton, import supply chain manager at the retailer. "Right size packaging removes unnecessary packaging from around the product and enables more products to be shipped in a container or trailer."
" Many of the strategies used to keep costs down have the added benefit of helping ASDA achieve its environmental goals."
One important way in which the supermarket chain is reducing costs is by looking at the way products are delivered from vendors; this involves collaboration between the packaging team and the logistics department.
"The logistics team at ASDA are experts at moving assets around our multichannel supply chain. The packaging team are experts in the development of packaging solutions to suit these products and supply chains," Alder explains. "ll functions work closely together to deliver robust and effective supply chains and packaging flow solutions."
Linton adds: "There are numerous efficiency gains that can be achieved through the two teams working together. For example, container utilisation, break pack elimination, and distribution warehouse and haulage efficiency.
"Correct transit packaging ensures that products arrive at the destination safely and without damage, removing costly rework and preventing delivery rejections."
Box clever
One example of this collaborative spirit in practice is the company's innovative Palletainer, a packaging solution that offers benefits to all areas of the supply chain, reducing costs, handling times and process defects. It has advantages across sourcing, shipping, receiving, picking, disposal and stores.
"Palletainers are very efficient for distribution centre handling and at the same time have resulted in the removal of break packs and therefore unnecessary cardboard," explains Linton.
However, introducing the Palletainer across ASDA's supply chain has not been an entirely smooth ride. Manufacturing the containers requires large die cutters and few plants worldwide possess the necessary capability or capacity.
"Outside of China it is difficult to obtain the quality required," explains Linton. "We've faced challenges ensuring that the standards are suitable for the ASDA distribution centre network to receive.
"Other challenges have included providing a loading video for suppliers to introduce them to Palletainers and how to assemble them, and engineering the sizes to be flexible enough to maximise the space in a container."
"Sourcing the right quality materials and required structure globally is another big challenge," Alder adds.
Cost containment
Despite these undoubted challenges, the Palletainer has been a success for ASDA. Roll-out, training, negotiation and encouragement within its supplier base took place from 2008-10 and the company has now reached a point where 30% of stock originating in China uses a palletainer as the flow packaging method. Furthermore, 8-10% of import volume is currently delivered in a Palletainer, saving the retailer roughly £1m per annum.
However, ASDA's packaging department is certainly not relying on this particular packaging innovation to save costs company-wide.
"Our door is always open to suppliers that believe they have a product that will take cost out of our operations."
"Although Palletainers are successful and still part of our flow solutions catalogue, we have other flow solutions that provide us efficiency which don't cost as much and are therefore more favourable," explains Alder.
"With a lower usage volume, maintaining price has been difficult and with the lack of suppliers to produce it we seek other alternatives in some markets."
Ever on the lookout for cost-saving solutions, Alder concludes that the department will continue to innovate, hoping to improve on the cost savings the Palletainer has afforded ASDA.
"We continue to optimise our operations, cutting costs where practicable to do so. Our goals are to continue optimising packaging and looking at innovation and cost-effective packaging solutions for our products," he remarks.
"Our door is always open to suppliers that believe they have a product that will take cost out of our operations or look at a different approach."
---


This article was first published in our sister publication Packaging & Converting Intelligence.
---