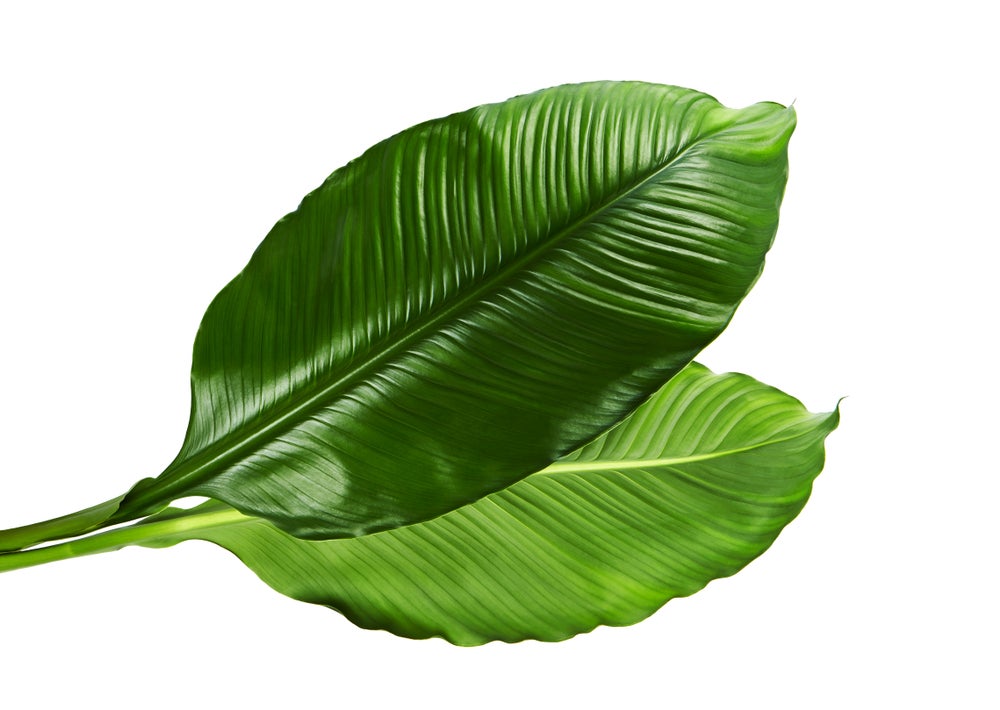 Nigerian cities have a thriving street food culture, with vendors relying on informal subsistence activities such as local food production and street food hawking for their livelihoods.
However, there is a limited refrigeration capacity due to unreliable power supplies. This poses challenges to vendors trying to preserve their food.
The widespread use of plastic bags for packaging fast food in urban areas contributes to environmental pollution.
Researchers have explored the possibility of using natural leaves as an alternative packaging material for traditional foods in Nigeria. While leaves have long been used in rural areas, their potential use in cities remains largely unexplored.
The researchers comprehensively analysed academic literature, policy briefs and project documents from governmental and nongovernmental organisations to understand the environmental advantages of leaf-type packaging materials.
Environmental sustainability of local food packaging in Nigeria
The research highlighted the environmental benefits of using leaf packaging and proposed a model to ensure its sustainability.
The model focuses on the principles of food protection, appeal and preservation of taste and nutrition while prioritising public health and environmental safety. The researchers argue that reviving the use of natural leaf-type packaging in Nigerian cities could have significant positive impacts.
To implement this model effectively, the researchers recommend the establishment of strong institutions and policies to oversee the local food industry.
They emphasise the importance of informing food, health and environmental policy decisions in Nigeria and other developing regions based on their work.
Alternative packaging
The study delved into the three phases of leaf-type packaging material used in Nigeria: sourcing the raw material, using it for packaging and disposal after use.
In rural areas, green leaves are readily available from backyard farms, nearby forests and bushes where people cultivate the source plant species for daily convenience. These packaging materials are processed naturally or organically.
However, in urban areas such materials are scarce. As a result, people resort to using discarded cans, old newspapers, foil, cellophane and polythene bags as substitutes.
The research emphasises that the traditional use of vegetable leaf wrappers for specific Nigerian delicacies such as ogiri (spices), ukpaka (bean seed) and fufu (cassava) offers numerous advantages.
Green leaf packages effectively retain nutrients, facilitate easy handling, transportation and distribution of food products and protect them from deterioration.
A model for use
To achieve sustainability objectives, the researchers propose a circular economy concept that ensures the availability of local packaging materials in urban areas.
The model integrates stakeholders and activities across the value chain and encompasses urban planning, waste resource management and wealth creation.
By selecting tree species that provide multiple functions, urban planning can contribute to abundant leaf availability in cities while maintaining environmental sustainability.
Overcoming obstacles
The research highlights the need for new regulations and better control of Nigeria's local food production, packaging and consumption. The prevalence of home-based or cottage food processing facilities using rudimentary tools and procedures and inadequate consideration for good manufacturing practices and hygienic production processes leads to frequent chemical and microbial contamination.
The researchers propose investing in technology and innovation for food packaging, which currently lacks sufficient attention in Nigeria.
They also suggest that the government can collaborate with nongovernmental and private organisations to address the situation.
These partnerships could offer education on health, hygiene and safety practices and provide essential equipment like gloves and disinfectants to food vendors and street food marketers, ultimately improving the overall food quality and safety in the country.