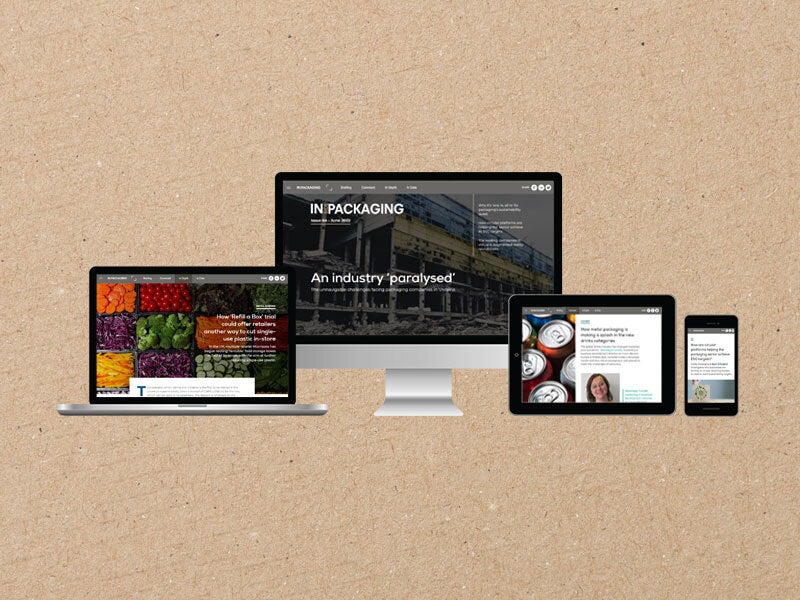 The latest issue of Inside Packaging is out now. You can read it for free online on all devices.
As Russia's invasion of Ukraine continues, the repercussions are beginning to ripple across the world, coinciding with a post-Covid recession and supply chain concerns. Most – if not all – industries are fast approaching 'perfect storm' territory, and packaging is not immune.
But what's happening on the ground for Ukraine's packaging manufacturers? Ukraine was a growing force in the global packaging supply chain, but the Russian invasion has brought the industry – like much of Ukraine's business – to a standstill. In this issue, we hear about the domestic players and how the war is affecting them. It's a tough but essential read.
Elsewhere in the magazine, we host a controversial opinion about how packaging companies should evaluate their sustainability strategies, find out how circular platforms are helping the sector achieve its ESG targets, speak to Modibodi about its efforts to create clothing packaging from waste, and hear from the Flexible Plastic Fund's co-founder & director about the UK initiative targeting all packaging-related parties to increase the recycling rate of flexible plastic packaging.
Plus, we reveal the companies leading the way in virtual and augmented reality in the packaging sector, investigate the pay gap in the UK's packaging industry, and more.
Read the latest issue of Inside Packaging for all this and more news, insights, data and analysis from the packaging industry.
You can also subscribe here to receive email notifications when a new issue is available.