Packaging innovation trends for 2013
As packaging design and technology becomes more intelligent and interactive, consumers and manufacturers are being offered more unique solutions and longer lasting experiences. Packaging-gateway.com looks at the new packaging technology trends for 2013, including augmented reality technology, electroluminescent technology and timed colour-changing labels. By Heidi Vella.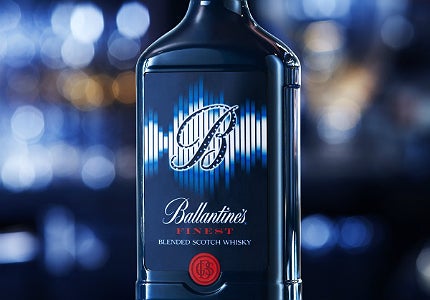 The days when packaging was used simply as a tool to display, protect and provide information on a product are long gone. Consumers now expect products – and packaging – to be interactive, clever and engaging. Indeed, today's packaging provides better value for money, incorporates sustainable elements and uses distinct and imaginative branding techniques, redefining the very notion of practicality.
The most recent packaging innovations on the market have taken these principles even further. They incorporate unique elements that capture the imagination of consumers – both adults and children – providing an interactive experience that lasts long after a consumer has discarded the packaging, increasing saleability, by extending shelf life, and even providing useful information that updates during the product's lifespan. Packaging-gateway.com looks at several new products that incorporate all of these innovative new elements.
Electroluminescent technology: packaging that 'dances' off the shelf
"Fittingly the brand's slogan is 'Leave an impression'."
In certain environments it can be hard for a package to grab a consumer's attention. In a nightclub, for instance, when the atmosphere is dark, loud and consumers are likely to be distracted by their friends, a drink bottle standing out from behind the bar can be a challenge.
High-end whisky drink, Ballantine's Finest, had just this problem: how to make this particular whisky stand out from a hoard of bottles behind a busy bar? Designers at Parker Williams, which is part of Sun Branding Solutions, designed a night time Ballantine bottle specifically designed to sit behind a bar and grab a drinker's attention.
They used electroluminescent technology, which creates movement of light on the front of the bottle in a sequence of effects that highlight the 'B' in Ballantine and allows the light to pulsate through the label, to bring to mind sound waves echoing to the beat of music. Fittingly the brand's slogan is 'Leave an impression'.
Augmented reality technology: catching kids' imaginations
Capturing the vivid imagine of children has always been a challenge for package designers. Holding their imagination is an even harder task.
Appy Drinks Ltd, in partnership with Nickelodeon and Tetra Pak, have come up with a way to engage children with its new juice, and to keep their imagination active long after they have thrown the carton away.
"Capturing the vivid imagine of children has always been a challenge for package designers."
The Tetra Pak cartons, adorned with the images of Dora the Explorer, SpongeBob SquarePants and Teenage Mutant Ninja Turtles, incorporate augmented reality technology, which can be accessed by scanning the back of the carton with a smartphone.
Children can collect fun props, such as items of clothing worn by the Nickelodeon characters, to incorporate into pictures taken with their phone. To store and reuse the props, consumers need to download Appy Drink app from Google Play. Images can then be shared on social media.
"Tetra Pak was our first choice for the range, primarily because the cartons provide a large printable surface area – essential for us as we needed plenty of room to showcase the digital element of our drinks," says director and co-founder of Appy Food & Drinks Co, Bobby Patel.
Light-proof milk bottles: protecting dairy from damaging rays
Milk is a key staple of any fridge and it can be extremely annoying when you go to use it, only to find it has prematurely expired. This is a problem designers in New Zealand say they can help prevent, with what they are calling the 'world's first' 100% light-proof bottle.
Fonterra Brands created a light-proof bottle over three years using white, black and white layers, made from the same recyclable material as existing plastic bottles. It keeps milk fresher for longer by not letting light get to it.
"Fonterra Brands created a light-proof bottle over three years using white, black and white layers."
According to Fonterra, other packaging options, such as tetra cartons and white opaque bottles, allow between seven percent to 25% of light through, causing the milk to begin deteriorating immediately after being packaged and degrading the taste.
Managing director of Fonterra Brands New Zealand, Peter McClure, said the bottle is a 'game changer' for the industry.
"Our triple-layer, 100% light-proof bottle is the most significant innovation project we have undertaken at Anchor. We have developed sophisticated new technology, backed by extensive research, to apply the concept of light-proof packaging to fresh milk and cream for the first time," he said.
Embedded colour changing labels: taking risk out of food storage
What do consumers usually do when they have opened a packet of ham – put it in the fridge, return to it a day or so later and wonder if it is still good to eat or not? They usually throw it in the bin just in case it's past its best.
"According to Insignia, the patented smart pigments can be easily incorporated into plastic food packaging."
In a bid to reduce food waste, which is a huge problem in the Western world, Insignia Technologies has developed an ingenious label that can be attached to a packet and, once the packet has been opened, it will gradually change colour until it reaches a certain colour that tells you the product is past its best.
The UK-based company is reluctant to give away the secret to its product technology, but has said it is based on colour changing inks and pigments that react with gases, such as CO2, or UV light, with timers that can be set to change during different time periods, ranging from a matter of minutes up to six months.
According to Insignia, the patented smart pigments can be easily incorporated into plastic food packaging, creating colour changing plastic film, as well as stickers, which will help minimise food wastage and ensure consumers know when food is fit for consumption or not.
Hermetic technology: fresh food fresher for longer
Sticking with the theme of fresher food, RAP packaging designers say they have created the world's first hermetically-sealed carton food tray.
Centred around 'food to go' items, often found in chain cafes and eateries, it has a modified atmosphere which reduces the presence of residual oxygen to less than one percent, ensuring moisture is sealed in and air is sealed out. This enables the food to be stored for longer – therefore increasing its shelf life – and improved freshness.
"Nothing beats it for extended shelf life and improved food freshness – it's perhaps the greatest innovation in food packaging of recent years," says RAP founding director, Julian Money.
The London-based company has also brought out AirRap, designed for hot foods, and BagRap, designed for specialty sandwiches.
FastFix packaging: simple, yet effective
"Sometimes the simplest designs are the most useful and effective."
Sometimes the simplest designs are the most useful and effective. This is the case with FastFix, which provides a simple solution for a recurring problem often experienced when packaging goods of different sizes into a standard size box. In order to secure the item and stop it moving about in the spare space, and potentially being damaged, packagers often have to use polystyrene chips or air filled plastic to secure it.
FastFix from Klingele comprises a simple corrugated box teamed with a special blank insert, all made of recycled waste paper, which, once goods are loaded into the box, fits securely against them, keeping them in place and stopping any movement. It is a simple solution to a well known industry problem and eliminates the need for messy and hard to recycle polystyrene chips and bubble wrap, resulting in faster and more sustainable packaging. The insert also separates packaged goods and accompanying paperwork, such as invoices, advertising material and delivery notes.
Laser surface authentication (LSA): creating product fingerprints
High end products can often fall prey to ingenious counterfeiters looking to make money off an established brand. As well as ripping of the product, counterfeiters have also become skilled at reproducing convincing packaging to further fool consumers.
London-based Ingenia Technologies is able to identify the individual 'fingerprint' of packaging using patented technology. The Laser Surface Authentication (LSA™) can rapidly analyse the surface of any item and read a naturally-occurring unique digital serial code, which is unique for every item. This technology can be used with most materials, including paper, cardboard, plastics, metals, ceramics and textiles.
LSA converts the microscopic imperfections in surfaces, such as paper and plastic, into an equivalent number that is more unique than human biometrics and which can be quickly authenticated using low-cost handheld scanners. The system is already spreading quickly around the world.
Ingenia's system can also be used for high security items such as passports and pharmaceutical packaging.
Design by public demand: re-branding with the help of social media
The aesthetic appeal of a package design to a consumer is for many product manufacturers equally as important as the technology behind the packaging. In this digital and social media age, it can be easy to gather the opinion of your target audience quickly and cheaply. That's why British cheese manufacturer Wyke Farms used social media to engage consumers for choosing the new packaging design for its cheeses.
"Wyke Farms used social media to engage consumers for choosing the new packaging design for its cheeses."
A first for a UK-based food company, Wyke Farms invited its 21,400-strong Facebook community to vote on which pack design they should use from a shortlist of three.
"A strong brand has a good story behind it and that's certainly true of Wyke Farms," said Rich Clothier, managing director at Wyke Farms.
The company, which is the UK's largest independent cheese producer and milk processor, has used the design throughout all its packaging and marketing materials, including a new website and sampling stands. On the 21st of March the new design won a Bronze award in the category of Best Re-brand at the UK at The Transform Awards for the public picked design.
---
Related content
---
We've all heard of biodegradable packaging, designed to keep the environment clean and litter-free, but a new generation of packaging designers have gone one step further – creating materials that dissolve when placed in water.
Sustainability has climbed packaging agendas during the last twelve months, and this trend is only set to continue.
---