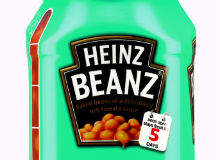 "We want the whole workflow to be digital and we are building that capability with our supply base," Paul France, principal engineer and technology entrepreneur at Procter & Gamble (P&G), told Packaging & Converting Intelligence at the end of the last decade.
Speaking to us in 2009 he said: "We try to leverage all advancements in visual technology, including printing, and there are many digital technologies in pre-press and printing stages that interest us."
Digital printing, which has generated increasing interest across numerous industry sectors in recent years, is set to flourish within the packaging industry in the coming decade. That's the view of Jeff Wettersten, president of consumer packaging consultant Karstedt Partners. Speaking at the Digital Print for Packaging 2012 conference in March of this year, he told delegates that despite its considerable promise, there were still multiple hurdles to be overcome before digital printing enjoyed widespread adoption across the packaging industry.
The ultimate success or failure of digital printing in packaging, he said, would depend on how well the three critical legs of the supply chain worked together. This, he added, would have a significant impact on future investment in the development and deployment of these technologies.
Onwards and upwards: the digital printing market
In spite of these challenges, the market is already showing promising signs of growth, according to research conducted by Smithers Pira. A report published in June 2011 predicted that the digital printing for packaging market would be worth as much as $6.7 billion by 2014, with a compound annual growth rate of 23%. 'The Future of Digital Printing to 2012' also concluded that as many as two in ten of the 250 or more new press installations established every year – a figure that may rise to 400 by 2015 – could be intended for use for package printing.
"The digital printing for packaging market could be worth as much as $6.7 billion by 2014, with a compound annual growth rate of 23%"
The report stated: "Over the past seven years, there have been more than 1,200 narrow-web digital, print-on-demand colour presses installed worldwide for the production of self-adhesive labels alone, as well as many now being used regularly for high-quality printing or decoration of folding cartons, shrink sleeves, flexible packaging, tube laminates, pot lids, pails and buckets."
Digital printing not only helps brand-owners save on their supply chain costs, it is also helps them meet lean manufacturing objectives. Another of its major selling points is its capacity to offer customised packaging products. The success of the London 2012 Olympic Games provided brand-owners with the ideal platform to produce customised packaging for their products, an area in which digital printing excels, as the Smithers Pira report stated.
"What seems certain is that digital, print-on-demand, label and package printing is meeting current cost-cutting and lean manufacturing initiatives as well as creating opportunities for multi-language versions, increasing customisation and targeted marketing, such as packaging for retail chains or for seasonal products," the report explained.
"Having the capability to offer mass customised packaging, with text and images, gives brand managers a powerful tool for attracting new customers."
In the UK, 2012 has been a year of celebration, beginning in June with Queen Elizabeth's Diamond Jubilee, celebrating 60 years of her reign. Established brands such as M&Ms, Marmite, Heinz Baked Beans and dishwasher tablet Finish all used the occasion to capitalise on the 'Made in Britain' branding and the patriotic sentiments it generated. This capacity to respond quickly – and, for the most part, cost-effectively – has meant brand-owners are able to promote themselves as more in tune with specific market.
France was convinced this would be a major attraction when we spoke with him. "There is no plate-making, so you have a quick turnaround," he said. "The quality is also very high. You get photographic-quality images, although efforts are being made to improve the quality of analogue technologies."
At that time, he could see the benefits. "By going digital we can reduce our inventory and, therefore, supply chain costs. It increases our agility. The important things are cost and design innovation," he said.
Bespoke solutions
P&G boasts some of the most globally recognised consumer products. The likes of Pampers, Tide, Ariel, Always, Pantene, Pringles, Charmin, Iams and Crest are sold around the world, aided by a supplier base of over 400 printers. The company has long been passionate about digital printing and that enthusiasm was evident back in 2009, when France issued a not-so-veiled warning to potential partners looking to establish supplier links with the company and its brands. He suggested that those who didn't invest in digital technologies might well find themselves at a disadvantage.
Other benefits include the ability to personalise products. "We could customise products for retailers as well as customers, so there are many levels to it," said France, before warning that the ability to respond to individual market trends raises its own challenges.
"Online commerce drives customisation, and digital printing is a global process that can be the same everywhere," he continued. "The challenge is how to handle complexity in the supply chain. For every trend there is a counter-trend, such as simplifying choices at the shelf and reducing the number of stock-keeping units (SKUs). It is a balancing act."
"The most innovative ideas are coming from hybrid technologies, which combine the best elements of analogue and digital."
However, as France pointed out when we spoke, although digital printing has its considerable benefits, there are limitations that may be hindering its successful uptake in today's cost-conscious, time-efficient world.
"There are disadvantages and the biggest is that the technology is geared towards short runs," he told us. "P&G does a lot of long runs with large volumes, so that tips us towards the advantages of analogue processes, at least until digital becomes suitable for longer runs. Work is being done on digital printing units for wider webs and higher speeds, and HP Indigo Presses have come a long way on speed.
"The most innovative ideas are coming from hybrid technologies, which combine the best elements of analogue and digital. There are combinations of inkjet and flexo processes, which will push both analogue and digital approaches to deliver faster results. Hybrid solutions interest me a lot."
Driven by innovation
France went on to say that P&G, as the largest consumer goods packaging company in the world, must strive to lead innovation in many areas. However, in the three years since we spoke, digital press manufacturers have continued to push the boundaries of innovation and today's printing world has moved on. At this year's Drupa 2012 in Germany, an abundance of press manufacturers were competing for the attention of would-be customers.
One such exhibitor was Benny Landa, founder, chairman and CEO of Landa Corp. His company was there to unveil a family of six nanographic printing presses. Nanography, he enthusiastically told visitors, is a new technology for applying ink to paper.
"In developing it we had to rethink and redevelop the printing press," he said. "Landa Nanographic printing presses are not intended to replace offset printing, but to complement it. For the foreseeable future, offset printing will continue to be the preferred method for producing run lengths of tens or hundreds of thousands, but the market is demanding shorter and shorter run lengths."
The benefits of digital printing are obvious, but its use is a strategic decision. "Most of the time, we leave it up to our printing partners to decide whether they use analogue or digital technologies," France told us. "Analogue may mean lower cost in some cases, but digital means more customisation and personalisation. In some situations, analogue technologies will still play an important part, but digital is where we want to go."