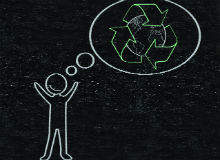 'Guidelines for Recycled Content in Paper and Paperboard Packaging', a recent study published by the US-based non-profit organisation GreenBlue and its Sustainable Packaging Coalition, highlights the opportunities and challenges associated with using recycled content in fibre-based packaging applications.
The study acknowledges that the use of recycled content in paper and paperboard packaging is not a new concept, but suggests there are still many opportunities to increase the average percentage of recycled content in a variety of packaging applications. However, almost every opportunity presents a related challenge; whether that challenge becomes a limitation often depends upon the supplier's and/or customer's level of comfort with making trade-off decisions.
The study's author Katherine O'Dea, senior fellow and director of advisory services at GreenBlue, believes companies are increasingly willing to make such decisions, and in this article she discusses some already-identified solutions.
Recycled content: the basics
The ability to introduce or increase recycled content in most packaging applications is largely controlled by mill equipment and technology upgrades, process flow adjustments and mill-specific 'recipes'. Other factors include the type of treatments that have been added to the paper or paperboard to meet packaging performance requirements or aesthetics:
These include:
adhesives
clay and other coatings
dyes, foils and other metallisation materials
inks
laminates
overprint varnishes
starch
waxes
polymers.
Removing and filtering these materials before or during the repulping process can require extra steps and the need for special screens to eliminate impurities such as 'stickies' from the pulp. As a result, the first rule of thumb is to keep it simple. Treat the paper and paperboard only with what is absolutely necessary to meet performance criteria.
How well do you really know your competitors?
Access the most comprehensive Company Profiles on the market, powered by GlobalData. Save hours of research. Gain competitive edge.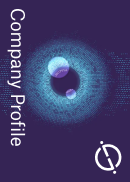 Company Profile – free sample
Thank you!
Your download email will arrive shortly
Not ready to buy yet? Download a free sample
We are confident about the unique quality of our Company Profiles. However, we want you to make the most beneficial decision for your business, so we offer a free sample that you can download by submitting the below form
By GlobalData
Of course, using recycled content can make meeting performance requirements more difficult. It is common knowledge that the physical properties of recycled fibres are lower than virgin fibres because each time a fibre is recycled it is shortened. As a result, recycled fibres have less strength and less cross-direction stiffness.
Recycling also degrades their bonding capabilities. One of the best ways to address these issues is to blend various grades of recycled materials in the pulp recipe. For example, higher-strength recycled boards can be produced by using more recycled kraft in the blend.
Meeting key criteria: performance and aesthetics
O'Dea points out that understanding performance and market expectations is the first step to successfully incorporating recycled content into packaging. During the study, strength emerged as one of the most important performance factors, along with barrier protection characteristics for a number of conditions including light, humidity, moisture, oxygen, oil and grease, and odours. Product presentation also ranked highly.
Meeting strength requirements when using recycled content is a tall order, but can be achieved in a number of ways. Optimisation of mill technology, process sequencing and operation management are the best places to start. For example, installing an extended nip press can facilitate the use of recycled content because these machines consist of a single press roll that pushes against a pressurised belt to hug the roll across a wider section of the press roll cylinder.
Through this process, more water gets removed from the sheet, and as a result, less drying time is required, which reduces loss of fibre strength. Using distributed control systems that comprise an array of scanners, measurements, profilers, control software and high-speed communication interfaces with operators help deliver both optimum sheet characteristics
and maximum production runs.
Adjusting the pulp recipe also helps the packaging meet a variety of performance requirements. This may include introducing alkaline-based solutions to improve the fibre's natural bonding properties, adding internal sizing to reduce water absorption, or using bulking agents or starch in the pulp. Interestingly, the additives used to increase recycled board strength are the same as those used to ensure virgin board meets strength requirements. The only difference is that the combination or formulation of the additives may require adjustment, or a larger volume of additives may be needed.
Likewise, achieving barrier protection is similar for virgin and recycled boards, and is made possible through the application of coatings. Polymer extrusion coatings are particularly effective in providing barrier protection. The most common polymers used as barrier coatings are polyethylene, polypropylene and other polyolefins. The availability of biopolymer coatings in the marketplace is increasing, and they may be an environmentally preferable option for use with recycled content board. However, these coatings are relatively new to the market, so close collaboration with both suppliers and appropriate performance testing is advisable.
While aesthetics generally have little or no effect on a package's technical performance, colour and appearance may be significant considerations for companies when using recycled content in certain packaging applications. For example, some consumers may hesitate to buy pharmaceuticals presented in dull, unbleached boxes. Brand marketing managers may insist on solid bleached sulfate (SBS) high-gloss hang tags for luxury apparel items, believing a dull, brown, uncoated hang tag may belie the value of the garment.
On the other hand, utilitarian products such as refuse bags can be easily packaged in recycled paperboard since there is little expectation for high-end graphics or printability on these cartons.
Achieving desired aesthetics with recycled content often involves the use of additives, but they are not a panacea. Formulation matters, as does when and how the additives are introduced or the coatings applied, and some chemicals should not be used in conjunction with others. Additionally, whenever additives or coatings are introduced or increased, there is a higher risk of effluents, some of which may be toxic. Therefore, it is important to perform a true benefits analysis to determine if certain aesthetic attributes are essential.
When whiteness and brightness are critical, these characteristics can be achieved by keeping newsprint out of the mix. Using multistage cleansing processes that incorporate chlorine-free bleaching agents, organic chelants, and/or optical brightening agents, can also help. Another solution is the use of pigmented coatings specifically formulated for whiteness and brightness.
Solving converter issues
There are challenges surrounding processability, which affects if and how a converter can work with recycled content paperboard. Its less predictable properties can disrupt die-cutting, folding, box set-up and gluing. Moisture uptake is of great concern to converters, but can be reduced by adding starch to pulp. Moisture is also a critical factor for die-cutting, but can be dealt with by employing complex temperature and moisture controls in the cutting room.
"Understanding performance and market expectations is the first step to successfully incorporating recycled content into packaging."
Folding and box set-up used to be issues of concern when using recycled content, but most of these concerns have been resolved with advancements in equipment technology. Newer fourdrinier machines that can process recycled content pulp allow for better machine directional-to-cross-directional ratio, which makes the paperboard squarer, and easier to score and run on set-up equipment. Also, higher-caliper recycled sheets or boards score easier, and therefore fold and set-up more easily.
Gluability may be another converter challenge. Low surface strength, a common characteristic of high-recycled content, can alter the natural bonding capacity of fibres and cause adhesion failures when glue seams are stressed. The use of cold glues is generally preferable for recycled folding cartons.
Source control
Since successful paper and paperboard recycling depends largely on the quality of recovered paper, managing the sourcing of post-consumer recycled materials is very important. Unfortunately, when recovery rates increase, the quality of the recovered materials tends to decrease. Most material recovery facilities do not yet have adequate technology or capacity to effectively sort materials recovered in single-stream collection systems; as a consequence, paper mills receive recovered fibre contaminated with glass, plastics, metals and inappropriate mixes of fibre. The best resolution to poor quality is a good working relationship between mills, recycling merchants and other relevant parties.
Market and cost
Market availability and cost are not typically considered significant barriers to the use of recycled content in paper and paperboard packaging since both of them are among the most highly recovered materials. However, the cost of recycled paper and paperboard fluctuates. Some tips for dealing with market volatility include understanding the market indicators that affect pricing, collaborating with suppliers to identify mutually agreeable minimum and maximum values and volumes, avoiding fixed multiyear purchasing agreements by negotiating 30, 60 or 90-day rates, or agreeing to a volume-based contract that allows for monthly price negotiation.
Costs associated with equipment and process upgrades can be significant, and may be the more important factor in the pricing of recycled content paperboard packaging, since mills converting to new technology may need to pass improvement costs on to customers.
Best opportunities and difficult applications
The best opportunities to use recycled content, ranked highest to lowest, are in cereal and pasta boxes, refuse bag cartons, grocery bags, pizza boxes, cat litter boxes and paperboard coffee canisters.
A few applications currently use no recycled content at all. Two of these applications – frozen food cartons and over-the-counter pharmaceutical boxes – are frequently made from SBS or coated unbleached kraft board. Frozen food cartons have complex performance requirements while pharmaceutical boxes have stringent, market-driven aesthetic requirements. Butcher wrap, used to wrap meat and other food products, must be able to withstand considerable exposure to liquids, making the use of recycled content not only challenging, but impractical. Similarly, microwave popcorn bags must be virtually contaminant-free as metal flakes in the fibre could ignite when microwaving.
Best practice tips
The best way to ensure that recycled content is available and meets specific packaging performance, aesthetic, conversion and cost requirements is to:
be clear about material specifications, ensuring they are performance, not material based
build strong, collaborative working relationships with suppliers
engage suppliers in the design process and be sure to design the recycled content package for repeat recycling
source post-consumer recycled content from recyclers that provide consistent quality, inspection sheets and good customer support
support investments in end-of-life collection infrastructure
communicate with consumers about the packaging's recyclability.