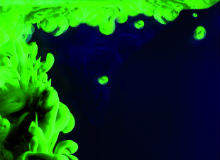 Ever since the invention of packaging, the issue of migration has vexed the packaging, converting and food manufacturing sectors, as well as their customers and regulators.
In the last edition of Packaging & Converting Intelligence, we tried to separate fact from fiction on the hot topic of oil migration. In this issue, our attention has been drawn to the growing debate on the use of BPAs in tinned foodstuffs, which has attracted much media coverage in recent months.
Are mineral oil hydrocarbons a threat?
At the end of September 2012, two leading European trade bodies in this field, the International Confederation of Paper and Board Converters in Europe (CITPA) and the Confederation of European Paper Industries (CEPI), together issued updated joint guidelines on food contact materials and migration. The move, they said, was the result of growing concerns regarding potentially threatening levels of mineral oil hydrocarbons (MOHs) in foods, and was intended to help the industry comply with EU legislation.
In spite of this welcome step, it is important to note that isolated action of this kind – even though it involves more than one organisation – is just part of the response.
In June 2012, the European Food Safety Authority (EFSA) released a scientific opinion paper examining human exposure, through diet, to a "diverse group of mixtures" known as MOHs. It read: "The potential human health impact of MOHs varies widely; so-called 'aromatic' MOHs may act as genotoxic carcinogens (that is, they may damage DNA, the genetic material of cells, as well as cause cancer), while some 'saturated' MOHs can accumulate in human tissue and may cause adverse effects in the liver."
The more sensationalist press reports would undoubtedly have jumped upon such a view. Experts behind the report, however, have stressed that uncertainty remains regarding the chemical composition of MOH mixtures to which humans are exposed, as well as the wide range of sources of human exposure: "Furthermore, on the basis of new information on the lack of toxicological relevance for humans of previous animal studies, the temporary acceptable daily intakes (ADIs) of some 'saturated' MOHs present in specific food products warrant revision."
While acknowledging that there were several possible reasons, the report singled out a select few likely causes for the presence of MOHs in foodstuffs. Among them were food packaging materials, food additives, processing aids and environmental contaminants such as lubricants.
Focusing specifically on the threat posed by packaging, the report claimed that the contact materials used – recycled paper and board; printing inks applied to paper and board; MOHs used as additives in plastic manufacturing, such as internal lubricants in polystyrene; polyolefins; food packaging adhesives; wax paper and board; jute or sisal bags with mineral batching oil; lubricants for can manufacture; and wax coatings applied directly to food – all contributed to the presence of MOHs in food.
The advent of a new approach
That conclusion clearly and unquestionably conveys the complexity of the migration issue. There is no simple answer to the threat of MOHs, or for that matter any other form of migration, into foodstuffs. And, admirable as it is, steps such as those taken by CITPA and CEPI will not alone help address these and other future concerns. However, their move is an extremely positive start, encouraging the paper and board industry to address the issues, and a good example of the response needed and leadership required.
Collaboration among international and regional regulators, industry sectors, manufacturers, suppliers, their customers, retailers, and even end- users or consumers is surely the only way to address the issue of migration. Although it is never likely migration will cease to be a concern for the industry, together its occurrence and the threat it poses to consumers can be dramatically reduced – and in some areas even eliminated.
The report by the EFSA earlier this year should not be seen by industry as a conclusion for the short to medium term. Rather it is the beginning of a new approach, headed by the substantial project EFSA has undertaken and supported by the collaborative efforts of the likes of the paper and board industry. It should also serve as a marker in the sand for other such studies and initiatives, ultimately to the benefit of everyone.