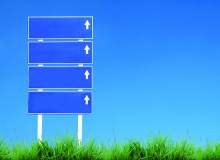 Digital printing in the commercial print world has come of age, the technology having matured to the point where it is now capable of offset quality reproduction at ever increasing speeds. The ability to print on demand with an end-to-end automated workflow using variable data and imaging is a compelling proposition for marketers and buyers of print. As such, the attention of equipment manufacturers and printers is becoming firmly focused on packaging as a sustainable growth market with a huge variety of opportunities within the supply chain to add value, while at the same time reducing cost and inventory.
The digital packaging market may be in its infancy but it has already made impressive inroads into the notoriously complex and demanding retail packaging sector by creating genuinely new and innovative customer applications. The digital printing for packaging market is still less than 5% of the overall global printed packaging market so there is a massive opportunity for future growth and technology development.
The digital printing market is by far the fastest growing of the seven print processes used in the packaging sector. Annual growth is expected to reach 18% while the value of the global market is projected to be almost $12.5bn by 2015, compared to just $1.9bn in 2005.
Modern digital package printing is benefiting from better colour management and soft proofing, meaning it can now compete with the consistent quality of offset and flexo.
It has proved to be invaluable for short runs, test marketing, prototypes and special promotions but is now showing high growth in mainstream cartons, corrugated, labels and flexible packaging.
Some of the major advantages of digital package printing include:
package personalisation
shorter lead times
better pricing for short runs
cost-effective design and development
incorporation of variable data
rapidly increasing press speeds
inventory reduction by printing on demand
waste reduction
integration with automated online ordering systems
printing at or near the point of packing and filling.
The core strengths of digital printing environments include the end-to-end workflow and the low cost of pre-press, giving it a significant advantage in terms of efficiency and cost reduction compared to analogue technologies.
"The core strengths of digital printing environments include the end-to-end workflow and the low cost of pre-press."
The front-end RIP and workflow systems provide the data for jobs, together with productivity aids and colour management capability. They integrate graphics, as well as structural design and process management functions. An efficient front end provides three main benefits to converters: it helps handle shorter runs efficiently; it guarantees colour fidelity and consistency; and it helps manage the administrative and pre-press requirements of a multitude of short-run, on-demand print jobs.
As the market for digital packaging develops there will be a general decrease in the average run length, with more versions and varieties of products. This explosion in the number of available designs gives rise to two pressures; the need for a cost-effective production method and colour fidelity to support the brand identity of the product. The advancement of imaging capabilities allows users to set the printing conditions on a digital press to match the conventional printing characteristics of offset, flexo or gravure.
A new design may be printed on a digital press as a prototype or a short run and if successful a longer run could be printed either in analogue or digital; therefore, matching previous deliveries is critical. Using a sophisticated front-end solution with properly calibrated presses provides packaging converters with ultimate print shop flexibility, and enables them to build a workflow based on economic parameters where quality and colour management are not an issue.
Equipped for success
The two main digital technologies used for packaging and labels are electrophotography (liquid and dry toner) and inkjet systems mainly using UV inks. Digital inkjet technology is rapidly growing in popularity for printing larger cartons and corrugated boards for packaging and display.
Equipment like the HP Scitex FB7500 flatbed inkjet printer can handle rigid or flexible sheets up to 1.65m x 3.2m at 25mm thickness at speeds of up to 500m2 an hour or 95 full-size sheets using six-colour UV curable pigment inks with piezoelectric drop-on-demand technology.
Flexibility of production is now becoming a key driver for packaging printers and converters and this is reflected in the development of digital inkjet equipment such as Agfa Dotrix Modular. It provides options for short and medium-run lengths with spot colours on a variety of substrates ranging from flexible foils to self-adhesives and folding carton up to 600 microns.
The Dotrix's roll-to-roll configuration can be enhanced with traditional UV flexo printing stations that provide inline coating and varnishing. Slitting, die cutting and sheeter installations can also be integrated to provide maximum production flexibility.
The digital labelling sector is a tremendous growth area for digital printing and has recently been dominated by liquid toner technology in the shape of the HP Indigo, with 1,000 presses installed among label and packaging customers.
"The digital labelling sector is a tremendous growth area for digital printing."
However, we are seeing inkjet becoming a growing player in this market with new low-cost inkjet head developments from companies like Memjet. The latest HP Indigo WS6000 Digital Press is the most technically advanced roll-fed digital solution, targeting high-volume, medium-run labels and packaging. The press enables label and packaging printers to transfer jobs up to 13,000 linear feet or 120,000 labels from conventional printing to digital.
The HP ElectroInk liquid ink delivers colour quality that rivals conventional analogue printing and offers the option of using mixed spot inks and four, six, or seven-colour pantone simulations. This extensive colour gamut allows printers to meet the most exacting demands for branded colour requirements. The other main supplier in the label sector is Xeikon, which manufactures high-end, web-fed colour toner presses for graphics, labels and packaging applications.
Digital dry toner printing is now being adopted for use in low-volume carton packaging in the pharmaceutical sector, among others. These are profitable areas for digital printing as they require quick turnaround, low volumes, additional security features and language changes.
Xerox in conjunction with Stora Enso has developed the first integrated digital packaging production solution. It combines the iGen4, the latest in digital printing technology, with a versatile coating unit, a buffering stacker and a custom die cutter. It prints at speeds of up to 110ppm/6,600iph with exceptional colour image quality on a range of typical packaging paper and board.
The new applications delivered by the Xerox technology have completely redefined the way brand owners are thinking about their packaging and how on-demand printing can be integrated with online ordering and digital storefronts to create new revenue streams for brands like Thorntons Direct and Interflora.
The potential for digital print to completely re-engineer packaging supply chains is yet to be explored in any depth, but results demonstrate the massive untapped potential for cost reduction and efficiency. The following are examples of the results achieved from supply chain re-engineering using digital print:
delivery times cut from up to 17 weeks to two days
up to 70% saving of packaging material costs
overall costs reduced by up to 30%
waste reduced to almost 0% from up to 20%
reduced administration charges and ordering costs
reduced transportation and warehousing
improved cash flow.
The future
Analysts now believe the cost structure of digital is competitive at higher run lengths. The technical properties of digital inks are generally good, although approvals for their use in food applications lag behind those for pharmaceutical, medical, cosmetics and toiletry products.
However, there are some negatives to overcome. The perception is that the cost of digital equipment is still too high for only producing low-volume work. There are still challenges associated with using white inks and the need for pre-treated substrates to accept inkjet inks.
The major barrier to the widespread uptake of digital in packaging, however, is education in the market and connecting the dots to reveal its true potential.
"The major barrier to the widespread uptake of digital in packaging is connecting the dots to reveal its true potential."
Many converters, brand owners and retailers do not understand the potential of digital, or the capabilities of the latest generation of presses. Many converters regard the technology as expensive and purely for niche specialists, and therefore irrelevant to their mainstream markets.
In order to increase their market share the digital technology providers need to promote their capabilities in a more innovative way by focusing on product life cycles instead of unit costs.
In summary, digital printing technology is improving its production capability, is able to match quality and colour requirements, but more importantly is allowing new market applications to evolve by opening our minds to a whole new world of possibilities.
---


This article was first published in our sister publication Packaging & Converting Intelligence.
---