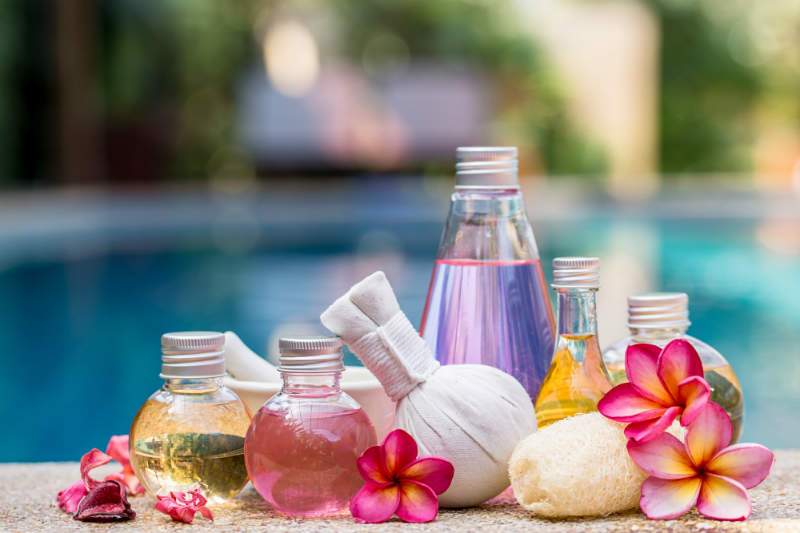 To entice consumers, brands use many tactics on their product packs. Personalisation is one area that has been fully tapped into, however there are other avenues which engage the senses. Joe Baker analyses how brands are using sensory elements to enhance their packaging.
Packaging designers have always focused on visual stimuli as a means of drawing in consumers, applying unique colours and shapes to products to give them a 'wow' factor that stands out on store shelves. However, as research has begun to show the power of 'multi-sensory' branding, companies are introducing new packaging features that use touch, sound, and even smell to spark a profitable response from customers.
Research from Barry Smith, founder of the University of London's Centre of the Study of the Senses, has shown that the inclusion of so-called 'multi-sensory' elements in packaging could be of huge significance to brands going forward. "Companies are waking up to the multi-sensory nature of the food experience," Smith was quoted as saying. "If information from the senses is processed by the brain to give an overall rating of the experience, then engaging with this multi-sensory aspect becomes even more important."
The power of touch: tactile benefits
A recent Journey of Retailing study by academics Aradhna Krishna, Luca Cian and Nilüfer Z. Aydinoglu highlighted the power of touch when a consumer picks up a product, noting that handling an item increases that person's 'perceived ownership' of it. It's therefore understandable that companies have introduced a variety of moulded patterns, coatings and embossing techniques to help enhance the feel of their products to consumers, as well as to provide unique visual effects that draw the eye.
In 2014, Remark Studio released a concept for a new beer can designed to look and feel like a glass tankard. Made using PET plastic moulded with a dimpled effect, the can was made to appeal to consumers familiar with the feeling of grabbing a drink in a pub. Cristian Stancu, designer at Remark Studio said: "PET beer consumption was increasing, can beer consumption was increasing, and home consumption was increasing. So, our aim was to give to beer consumers the feeling of joy when they are consuming beer with their mates out of the home, or generally drinking beer in traditional German glasses/pints."
The can is a classic example of multi-sensory elements being combined to create an emotional response in consumers, making it more likely they'll go for the purchase. However, tactile elements also serve to provide hints about the quality of a product. According to Mintel's Global New Products Database (GNPD), 75% of skincare product introductions in the US between 2009 and 2013 featured an element of soft-touch packaging. Customers feel the softness of items made by beauty aficionados Dove and Nivea, and are given a subtle hint that their skin could end up feeling the exact way after use.
There are also more functional uses for touch that are currently being explored in the packaging world. Rubber-like graspable surfaces can be added to hard-to-open lids, making them easier to open. Another example is Japanese packaging manufacturer Toyo Seikan Kaisha, which added angled facets to its beverage cans to help strengthen them, with the handy side effect that the cans now refract light into the eyes of consumers to grab their attention.
The evidence suggests that tactile packaging can not only be used to create a unique aesthetic and feel, but to give consumers practical benefits that will have them returning to the same brand in the future.
Sonic branding: using distinctive sounds
In a paper penned in 2015, experimental psychology professor Charles Spence argued that sound can play a strong role in marketing products. Using so called 'sonic branding', he argues, companies can subconsciously create a distinct feeling that helps them to distinguish their products from other companies. One example is Snapple, the Dr Pepper Snapple Group beverage, whose bottle emits a unique snapping sound when opened to demonstrate the security of the cap, and thus the freshness of the juice inside.
Sonic branding can also stretch to the way that popular drinks sound when they are poured. According to Spence, consumers are able to distinguish between whether a drink is hot or cold, still or carbonated by its distinct pouring sound. He even claims that there's certain wavelengths can be more pleasing to consumers; Belgian brewer Anheuser-Busch InBev elongated the neck of its Becks bottles so that they would produce a recognisably beer-like gurgling sound between 5GHz and 6GHz, for example.
Spence's research has shown that there is value to be placed in companies protecting the distinctive sounds that are made by their products, which help consumers to identify that particular product as unique. However, he also argues that there are still studies to be carried out on whether sonic branding can be used to affect someone's sensory judgement of a product. More brands implementing changes to packaging in search of that distinct opening sound would facilitate further evaluation.
Scented packs: linking smell to memory
Smell has been proven by scientists to be the sense most closely linked with memory, and therefore arguably the most powerful when it comes to connecting with consumers. In the eyes of many experts, it's a marketing tool ripe for companies looking to draw in customers sniffing out new products.
Unsurprisingly, fragrance and perfume brands are already well versed in this trend. Businesses such as The Aroma Company make their profits by supplying beauty brands with 'scratch and sniff' cards, which allow customers to try before their buy. However, other sectors have now looked into using so-called 'olfactory branding'. Mars Ice Cream, for example, encapsulates the scent of chocolate and caramel inside its seal, providing consumers with a unique way to experience the aroma of a frozen product.
The power of smell as a way of selling products has been capitalised on by UK-based Addmaster, whose Scentmaster additives can be added to packaging to imbue it with pleasant aromas. As the solution can be added during the production process via a range of film and moulding methods, there's no need for brands to innovate wildly to enjoy the benefits of their effect.
Nevertheless, commentators argue that there the scope of multi-sensory packaging has still been largely untapped, and that innovation in this area could be key to companies' success in the future. As Stancu suggests, it's a trend that's still very much on the fringe of consumer's periphery, and companies will need to be the ones encouraging it to continue: "Of course that each brand wants to offer consumers an experience when they touch their product and I think this is more 'pushed' by the producers/brand owners that coming from the consumer."