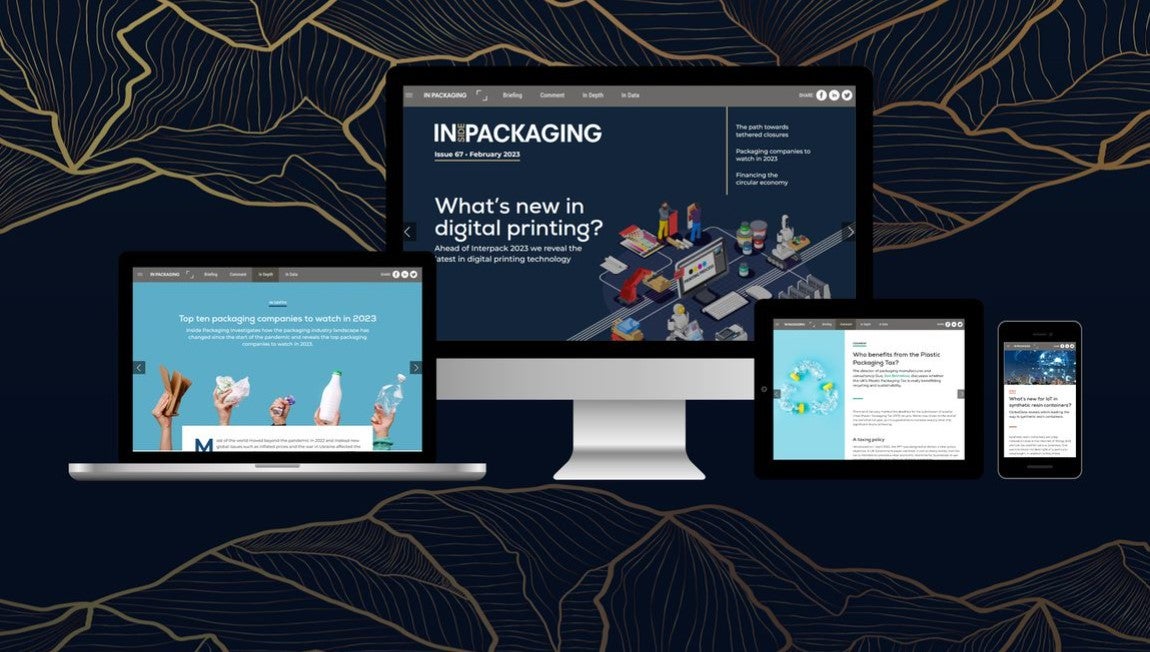 The latest issue of Inside Packaging, Packaging Gateway's digital magazine, which focuses on digital printing is out now. Read it for free online on all devices.
Inside Packaging's first issue of 2023 looks at the advancements being made in digital printing technologies to aid the wider packaging sector. With Interpack returning to Düsseldorf, Germany for the first time in six years this May, we uncover the latest news and updates from some of the digital printing companies appearing at the show.
This year is also set to see major change in plastic beverage bottle closures as resource efficiency remains a hot topic and the countdown begins for the enforcement of the EU's directive around attached bottle caps.
We investigate how the beverage packaging industry is preparing for the EU's plastic directive on tethered caps and how packaging companies are helping to ensure it becomes part of everyday life for EU-based consumers by 2024.
If that wasn't enough, Inside Packaging has used GlobalData's Packaging Intelligence Centre data to uncover the top ten packaging companies to look out for in 2023 based on company activities during 2021 and 2022.
Plus, managing director at Tetra Pak North Europe explains how collaboration within the packaging industry can improve decarbonisation goals and establish supply chain efficiencies and UK territory manager at ERP provider Epicor reveals the changing attitudes towards traceability.
Finally, we look at the data on the innovations shaping the packaging industry right now., and the events in 2023 that you won't want to miss.
Read the latest issue of Inside Packaging Magazine for all this and more insights, analysis, data and interviews from the apparel industry.
You can subscribe here to receive email notifications when a new issue is available. As always, don't forget to follow us on Twitter and let us know your thoughts on this issue.