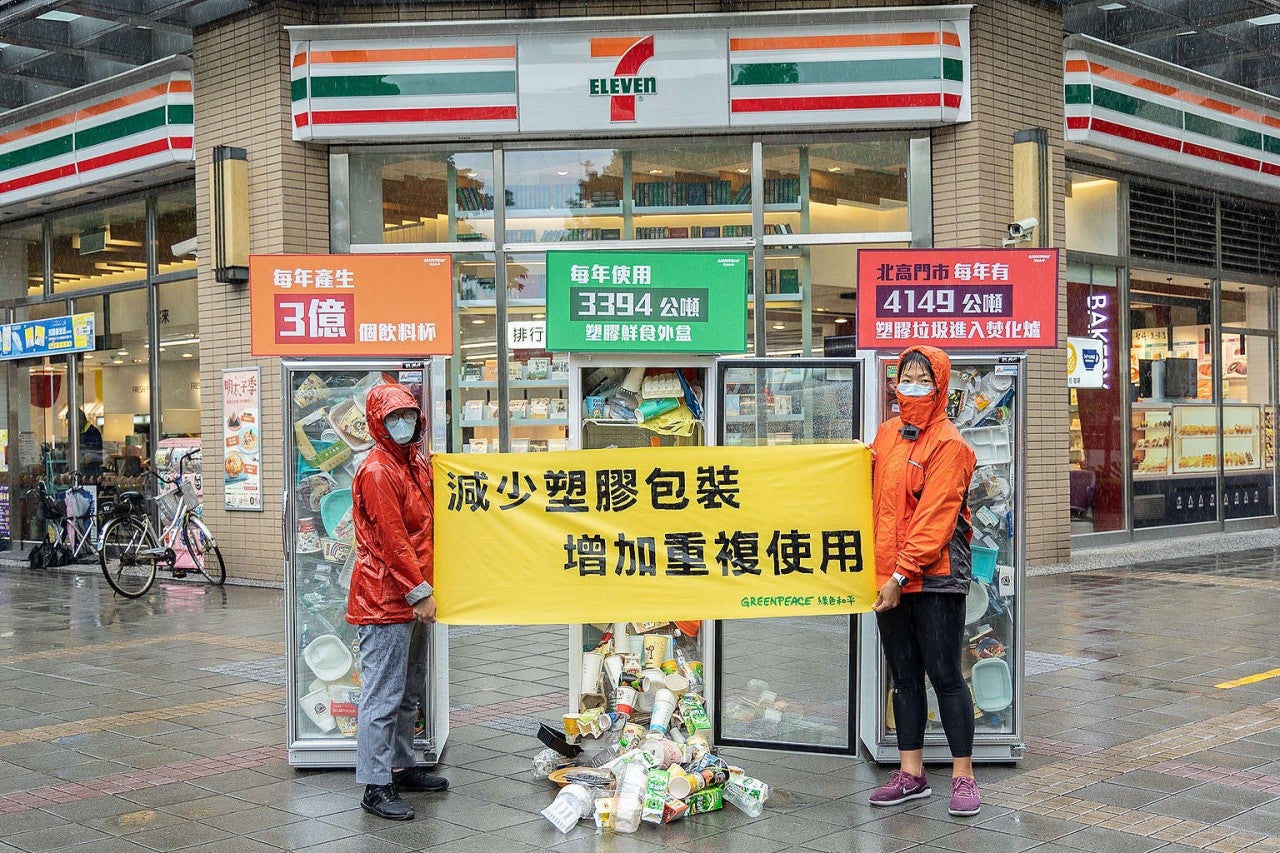 The retailer plans to achieve the target by reducing its use of single-use plastic by 10% a year.
By 2023, 7-Eleven Taiwan hopes to eliminate single-use plastics usage across all packaging in its stores to less than 20%, reducing this further to 10% by 2028.
If achieved, these targets will make the retailer Asia's first convenience store to phase out single-use plastics.
7-Eleven Taiwan has launched several plastic waste reduction pilot programmes, including a cup rental machine and reusable delivery package return station.
The retailer's sustainability goals were welcomed by global environmental organisation Greenpeace.
Greenpeace East Asia investigated the retailer in 2020 and found that its Taipei City and Kaohsiung stores generated 15,000t of plastic waste a year.
The investigation was carried out in partnership with Taiwan National Cheng Kung University Department of Environmental Engineering.
Greenpeace East Asia plastics campaigner Suzanne Lo said: "7-Eleven's announcement is a milestone not only for plastic reduction efforts in Taiwan but also across Asia.
"It shows that retailers can take bold action to cut down on plastic waste, including beverage containers, food packaging, and delivery waste.
"But 2050 is a long way off and the timeline must be sped up. And while we are proud that the plastic-free initiative started in Taiwan, it needs to be scaled up to all 7-Eleven stores globally.
"We will continue to track 7-Eleven's progress and are looking to see solutions based in reuse and reduction, rather than substituting plastics with other single-use materials.
Other retailers, including Family Mart and food delivery service Foodpanda, are also implementing plastic reduction and recycling initiatives in Taiwan.