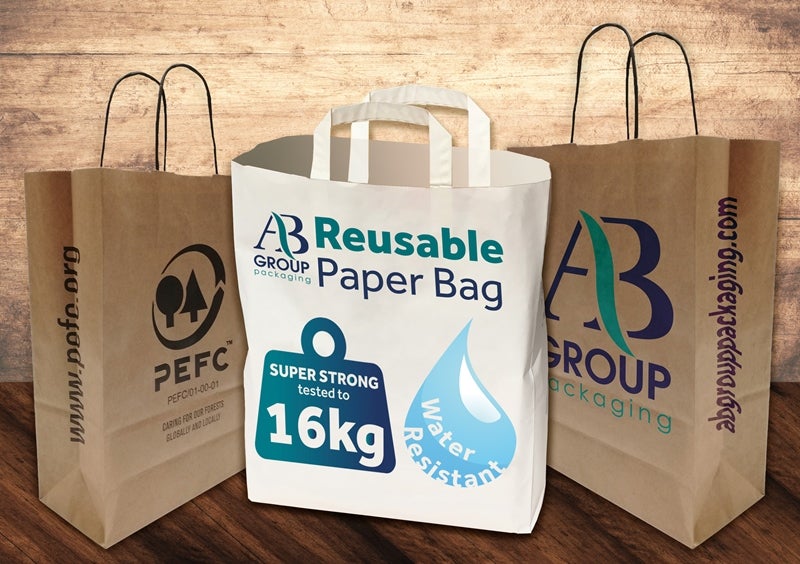 AB Group Packaging and non-profit organisation the Programme for the Endorsement of Forest Certification (PEFC) have introduced a 100% sustainable reusable paper bag.
The world's first PEFC-certified fully recyclable, biodegradable bag was officially launched to mark the European Paper Bag Day.
The new bag was tested to evaluate its ability to carry items as heavy as 26kg (57lb).
AB Group Packaging has supplied the 'water and tear-resistant super-sturdy bag' along with branded paper bags to PEFC's global alliance Chilean member Certfor.
The company will promote the bag at Certfor's stand during the Santiago Climate Change Conference (COP 25) in December.
PEFC UK executive director Alun Watkins said: "We are delighted that our colleagues in Chile will be able to supply visitors to their stand at this internationally important conference with a paper bag, which has been sustainably produced, is strong enough to be reused and at the end of life can be readily recycled."
AB Group Packaging CEO Dermot Brady said: "Our alliance with PEFC plays a vital role in ensuring that the world's forestry resources continue to fulfil their critical part in mitigating climate change."
Morrisons UK selected the reusable bag as a replacement to heavy plastic carrier bags.
Iceland is also currently piloting the new bag in the UK. AB Group Packaging noted that stores in Ireland and other European locations will also start using the bag and make it available to more customers.