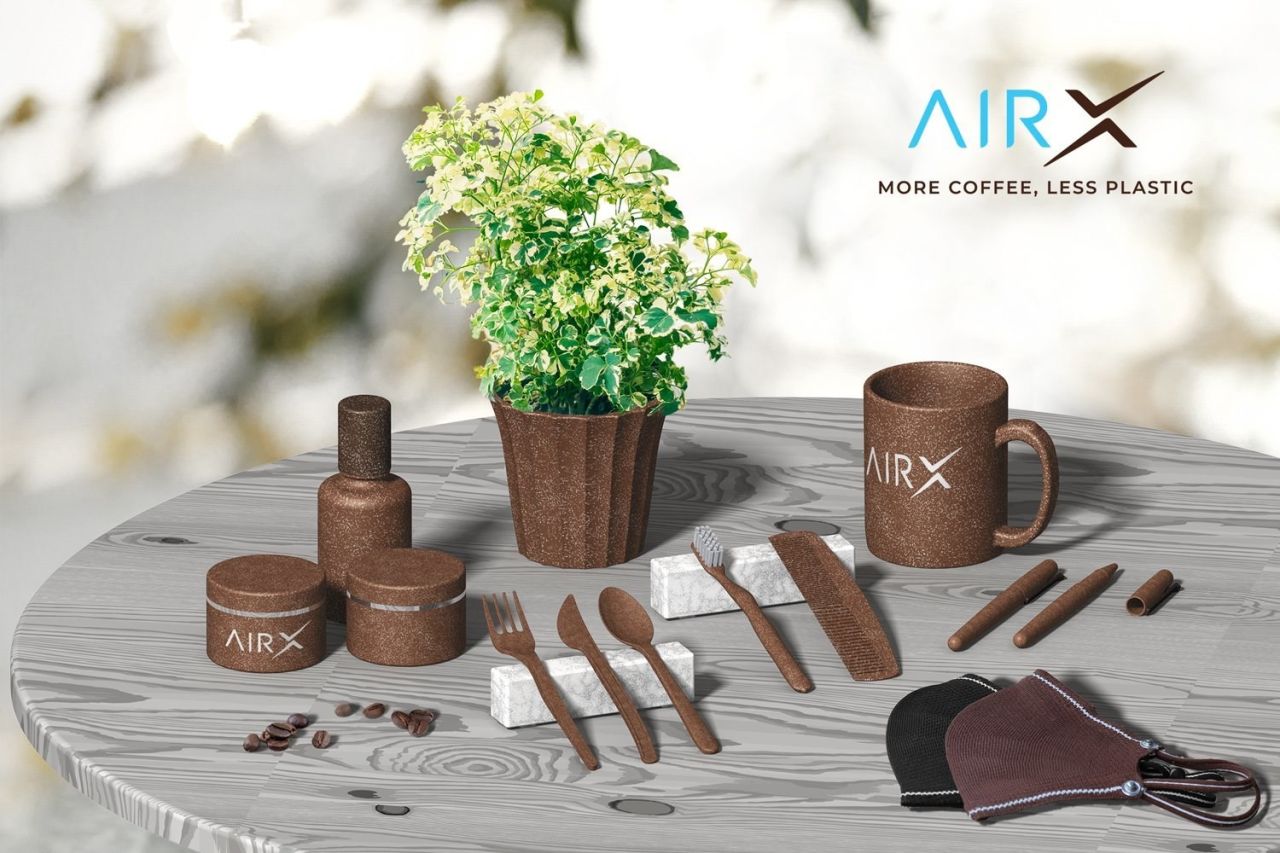 Vietnamese green product manufacturer AirXCoffee has developed a bio-based, recyclable, light material using locally sourced coffee grounds to replace single-use plastic.
The company made the decision to design and create the material last year.
To produce the coffee bio-composite material, AirXcoffee established partnerships with local coffee shops in Vietnam for the supply of coffee grounds.
Once collected, the grounds are first dried and later blended with cellulose, starch, waxes, wood, natural resins and oils to form the material.
This serves as a sustainable alternative to traditional plastic and can be used to make tableware, polystyrene cups, flowerpots and other products.
The company has applied for a three-star OK Bio-based certification from TUV AUSTRIA, for which products must use 60-80% bio-based content.
The material has also been certified by TUV Rheinland as food-safe.
AirXcoffee founder Thanh Le said: "This new material is more competitive than the traditional plastic.
"Being 10% cheaper in price than oil-based plastic, coffee bio-composite is expected to help the Vietnamese plastic industry be more competitive in the global market. It also helps Vietnam to reduce its reliance on fossil-based materials.
"Coffee ground is popular in Vietnam. Being the world's second-biggest coffee exporter, Vietnam is the best place for us to produce this world-first coffee bio-composite."
AirXcoffee's coffee bio-composite is made in the Ho Chi Minh City University of Technology's (HCMUT) lab.
The company expects affordable manufacturing of the material to take place next month.
HCMUT Faculty of Material dean Professor Phu Huynh said: "With billions of disposable plastics already polluting city sidewalks and potentially entering our rivers and oceans, we urgently need an eco-friendly option to avoid making a massive impact on our environment.
"The revolution is not only expected to help limit the use of single-use plastic, but also prevent coffee grounds from going to landfill and releasing methane gas, which has a greenhouse effect 28 times greater than that of carbon dioxide."
The coffee bio-composite follows the company's successful launch of the AirXcoffee Mask, a coffee-based reusable mask.