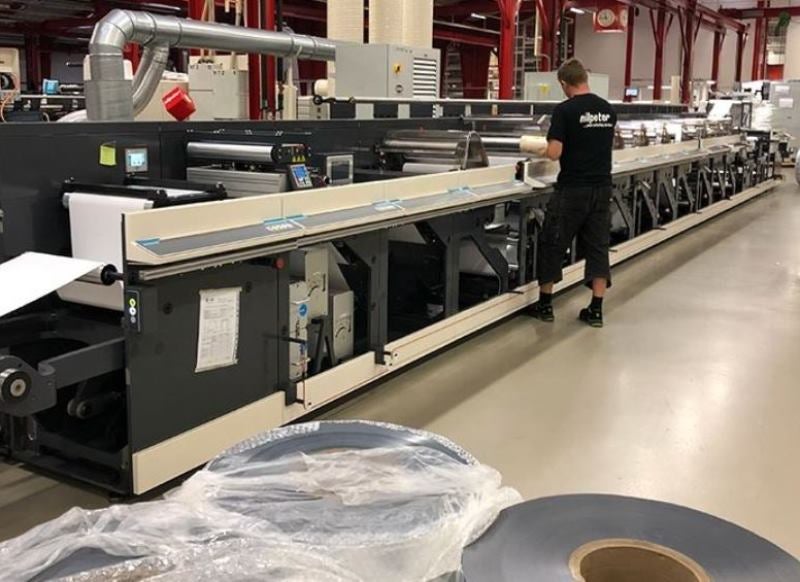 France-based beauty and personal care packaging firm Albéa has acquired flexible automation (FA) presses from Nilpeter for installation at its sites in India, Brazil and Poland.
The company has completed the installation of most systems and is currently setting up the remaining systems in Brazil.
Albéa has conducted a vetting process with testing, trials, and visits to suppliers before selecting Nilpeter in an effort to install new technology at these sites.
The installed presses are aimed at adding digital printing stations at specified Albéa locations, enabling it to print variable data in the future.
The FA will allow operators to enhance the performance of their presses with value-adding units, application and automation packages.
Nilpeter UK sales director John Hammond said: "In short, we are delighted to continue the close working relationship we have developed with Albéa over the years.
"It is truly mutually beneficial, working together, learning from each other, gaining and improving in laminate tubes, and growing together through the process. And the potential for more is evident. We cherish the collaboration and look forward to many years of mutual success."
As part of the deal, Albéa will also benefit from Nilpeter's global support setup, presence and a 24/7 hotline for troubleshooting and live technical assistance.
Albéa initially partnered with Nilpeter through former UK division Betts Group in 2008 to purchase two original FA-4 flexo presses for its facilities in India and Indonesia.
In addition, Nilpeter expects to enhance its FA range to enable printers to complete customisations with a single button.
The company produces the presses at its facilities in Denmark and the US.