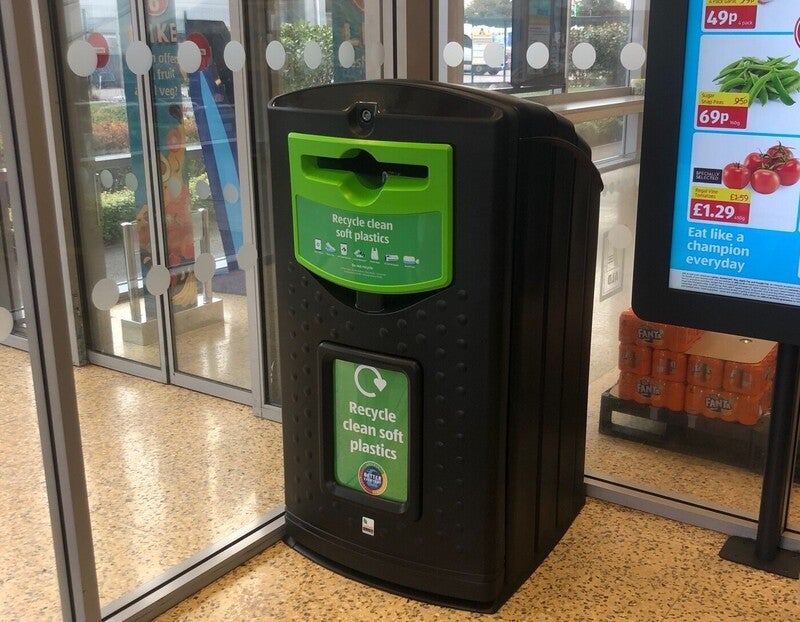 Multinational supermarket chain Aldi has expanded its soft plastic collection points to nearly all its stores in the UK.
The expansion comes after the retailer launched a trial of soft plastic collection facilities at 20 stores in Yorkshire, Derbyshire and Greater Manchester.
As part of the expansion, Aldi plans to install recycling bins at more than 800 stores across the nation by the end of this year.
These stores will accept all types of clean, soft plastic packaging, including crisp packets, salad bags, bread bags and carrier bags, regardless of where they were purchased.
Once fully installed, Aldi expects to collect up to 1,000t of plastic a year.
Aldi UK plastic and packaging director Richard Gorman said: "This rollout is a step in the right direction and provides our shoppers with an easy option to recycle their problematic soft plastic packaging in the UK.
"We hope customers utilise our collection bins to help us make a positive change by recycling more waste."
The expansion has been supported by the Waste & Resources Action Programme (WRAP), a charity that aims to help businesses move towards a circular economy.
WRAP business collaboration head Helen Bird said: "Many citizens have shown that they are willing to take plastic bags and wrapping to their local food stores for recycling, and this move by Aldi means that more people across the UK will be able to do just that.
"We have seen trials and regional roll-outs of similar schemes by other supermarkets working towards The UK Plastics Pact goal for all plastic packaging to be recyclable by 2025; this move by Aldi is a great achievement and one we fully support."
Last month, Aldi announced it would be trialling clear caps for its milk bottles in an effort to make its products more recyclable.