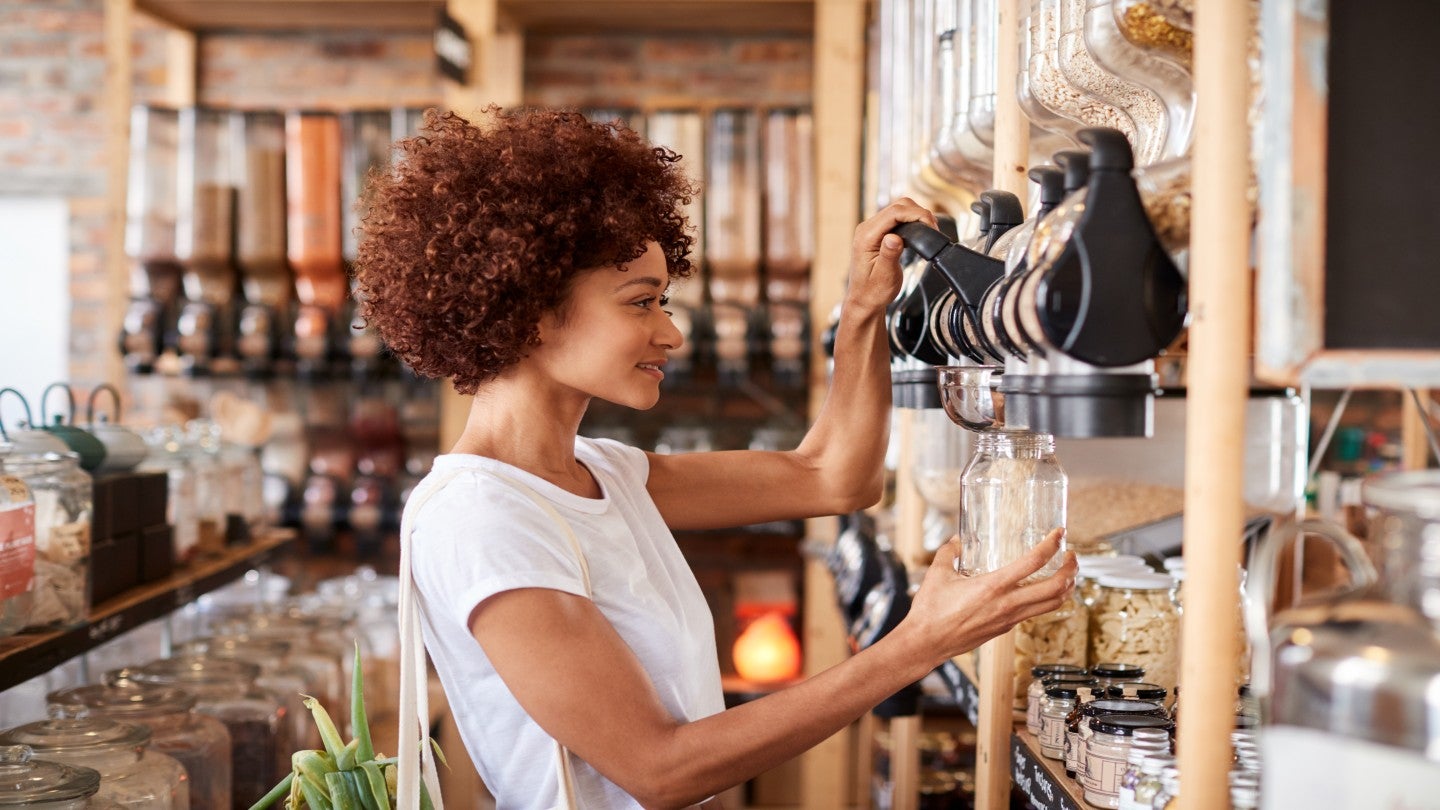 The Refill Coalition has announced that multinational supermarket chain Aldi has officially joined its industry partners in order to combat the use of single-use plastic packaging.
Other companies that now participate in this programme include supply chain solutions company CHEP, retailer Waitrose & Partners and grocery business Ocado.
Convened in 2020 by refill company Unpackaged, the Refill Coalition aims to co-design and develop an innovative refill solution that reduces and eliminates the use of single-use plastic.
It has received investments from the UK Research & Innovation's Smart Plastics Packaging Challenge (SSPP).
Refill stations will enable customers to bring their own reusable containers for purchasing loose products such as lentils or raisins.
Currently, the coalition's collaborative solution, which focuses on dry store goods, is in its production stage and is expected to be installed at the first store later this year.
Aldi UK Plastics and Packaging director Luke Emery said: "Aldi is dedicated to reducing single-use plastic, which is why we are pleased to become a member of the Refill Coalition.
"We look forward to working together with industry partners to offer customers even more convenient and efficient ways to shop plastic-free and drive further uptake of unpackaged products."
As per data from global campaigning network Greenpeace, this refill solution, once developed and implemented, could help to significantly reduce single-use plastic packaging across the UK.
The coalition claimed that approximately 99% of plastic packaging utilises fossil fuels for production, resulting in carbon dioxide emissions that contribute to climate change.
SSPP deputy director Nick Cliffe said: "Supporting refill and reuse is critical to reducing single-use plastics and is one of the priorities for the SSPP Challenge."
Some retailers and supermarket chains have already introduced these refill stations, which is helping them to manage single-use plastic packaging waste.
The Refill Coalition's solution is an at-scale way to 'reimagine' the process of supplying key food staples, such as pasta and grains, as well as other household products and personal care products.