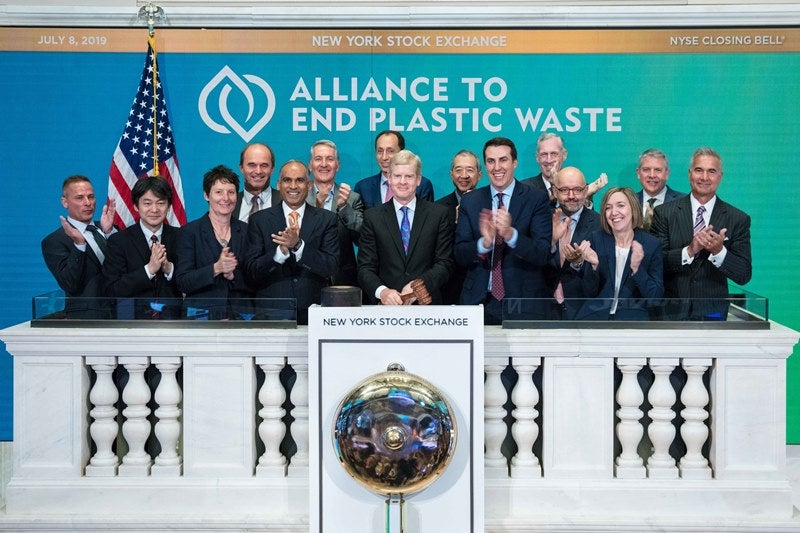 The Alliance to End Plastic Waste (AEPW) has recruited 12 new member companies to develop and accelerate the delivery of solutions to end plastic waste.
Equate Petrochemical, Gemini, Grupo Phoenix, Mondi, Novolex, PepsiCo, Sealed Air, Sinopec, SKC, Storopack, TOMRA, and Westlake Chemical have joined the alliance.
AEPW chairman David Taylor said: "As leaders of companies that represent the full spectrum of the plastics value chain, we are acutely aware that plastic waste in our environment is a serious and growing problem, especially in our oceans.
"This complex global challenge requires a comprehensive approach across the plastics life-cycle and we are committed to bringing forth sustainable solutions."
Established in January, the alliance comprises 27 founding members that create, use, sell, process, collect and recycle plastics. The World Business Council for Sustainable Development is a founding strategic partner.
With the new additions, AEPW now has 39 members worldwide. These include chemical and plastic manufacturers, consumer goods companies, waste management companies, retailers and converters.
The members have pledged to invest over $1.5bn over the next five years in order to assist with the elimination of plastic waste from the environment.
The alliance's global vision and integrated strategy focuses on infrastructure development to collect and manage waste and increase recycling, especially in developing countries.
It targets the advancement and upscaling of new technologies to minimise waste, too. This is intended to make recycling and recovering plastics easier and create value from all post-use plastics.
Also included in its vision is the education and engagement of governments at all levels, businesses, and communities to mobilise action. Moreover, it aims to clean up concentrated areas of plastic waste that are already in the environment, including major rivers.