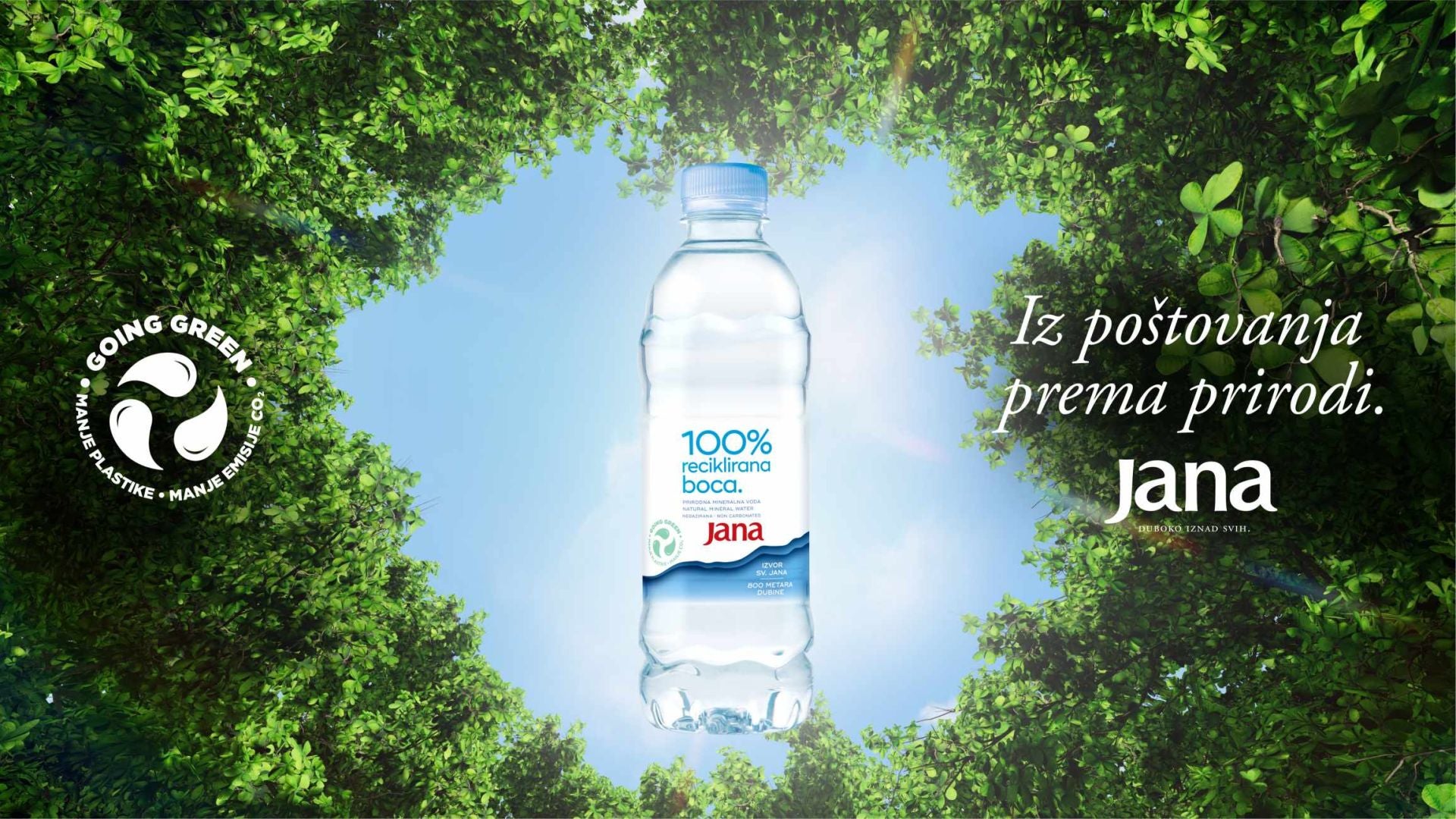 Fortenova Group's Croatian water bottling company Jamnica has introduced 100% recycled PET (rPET) made 0.5l bottle for its still mineral water brand, Jana natural.
The climate-friendly packaging solution has been developed together with plastic manufacturer ALPLA using plastic from the post-consumer recycling cycle.
ALPLA Multi-Country manager Balkan/Adria Primoz Agrez said: "The new 0.5l Jana bottle made entirely of highest quality bottle grade recycled PET from one of our close ALPLA recycling plants is an outstanding result of this joint initiative."
The launch of new Jana rPET bottle is one of the many initiatives of Fortenova's sustainability strategy for the beverage sector.
In addition, the beverage group's main brands including Sarajevski kiseljak, Mg Mivela, Sky Cola and Jamnica, Jana in packaging larger than 0.5l, have launched polyethylene terephthalate (PET) packaging with reduced weight.
Fortenova Beverage Group production, development and quality executive director Marinko Pleština said: "The new Jana bottle is made entirely of recycled plastic sourced from the post-consumer recycling cycle.
"This cycle begins with every one of us being mindful of disposing of used PET packaging in the designated waste containers or via the existing systems for the recovery of plastic packaging.
"Because this used and collected packaging isn't waste, but a resource for further use and for the production of rPET. In generating rPET using recycled plastic, we can reduce our CO2e emissions by 78% compared with the volume we need for the manufacture of PET preforms using new raw materials."
In June this year, ALPLA partnered with mineral water company Vöslauer to develop a reusable PET bottle.