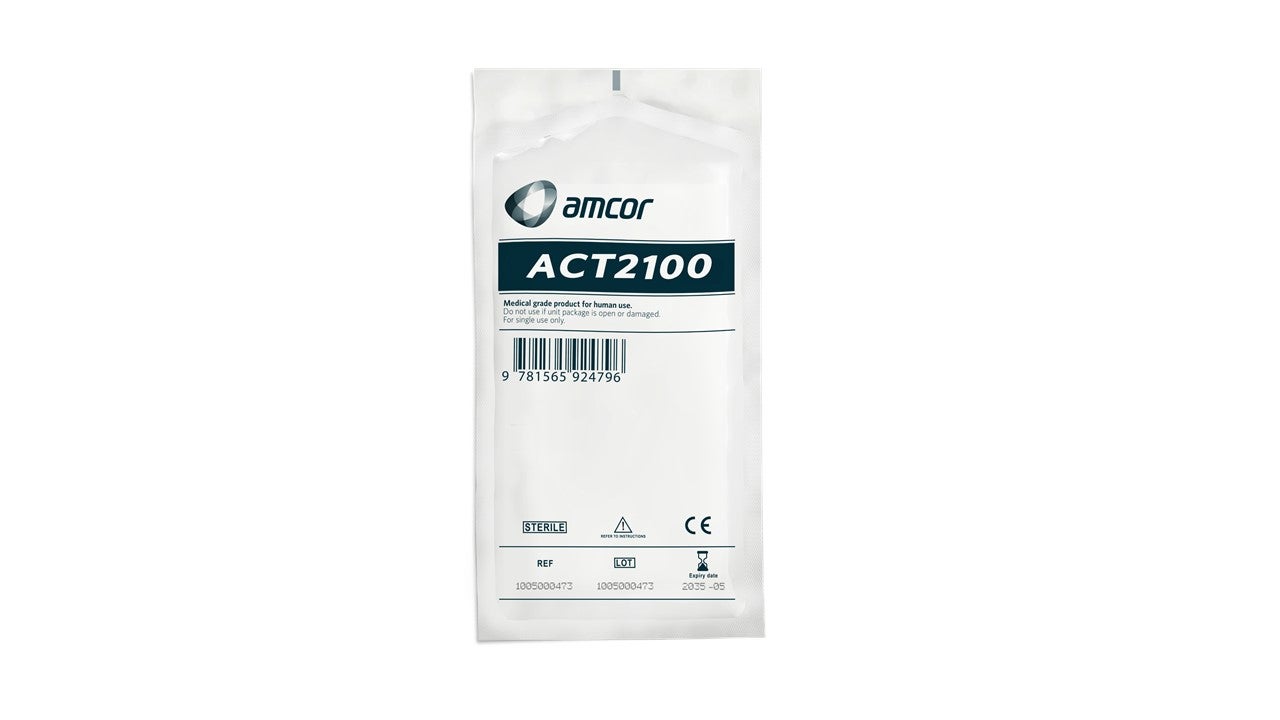 Global packaging firm Amcor has launched a next-generation heat seal coating technology, ACT2100, for healthcare packaging markets.
Designed for use with medical-grade DuPont Tyvek2 and paper packaging, the coating offers improved performance features for healthcare applications.
The solution will join the company's existing Tyvek adhesives portfolio, which includes the CR27 and SBP2000 heat seal coatings.
ACT2100 features enhanced porosity that allows faster ethylene oxide sterilisation cycles and maintains package integrity during sterilisation cycles. The fibre-free peel and white adhesive remains bright and does not turn yellow.
The solution offers high seal strengths for form-fill-seal packages that require robust opening features, while its heat seal coating transfer demonstrates seal integrity and prevents reseal. Amcor claims the latter makes the product ideal for lidding applications.
Documentation and data will also be made available to meet all healthcare packaging regulatory requirements in all regulated markets.
Amcor will manufacture the solution at several sites worldwide, offering increased flexibility for supplying ACT2100 to customers for use in their device production and packaging.
Amcor healthcare packaging rollstock product manager Ryan Brunk said: "We are thrilled to introduce ACT2100 after two years of research and development.
"Our engineers have made great strides to respond to the evolving requests of our healthcare customers with ACT2100.
"We're particularly pleased to manufacture this product in multiple sites across the globe, creating a simpler supply chain and supporting our customers with stronger business continuity options."
In April, Amcor announced the trial of the AmSky blister system, a recyclable polyethylene (PE) based thermoform blister packaging solution, for pharmaceutical packaging.
The company claims the sustainable packaging will help reduce carbon emissions by up to 70% compared to existing packaging solutions currently on the market.
Once delivered, AmSky will be the first child-resistant and senior-friendly (CRSF) recyclable solution for the most in-demand type of pharmaceutical packaging.