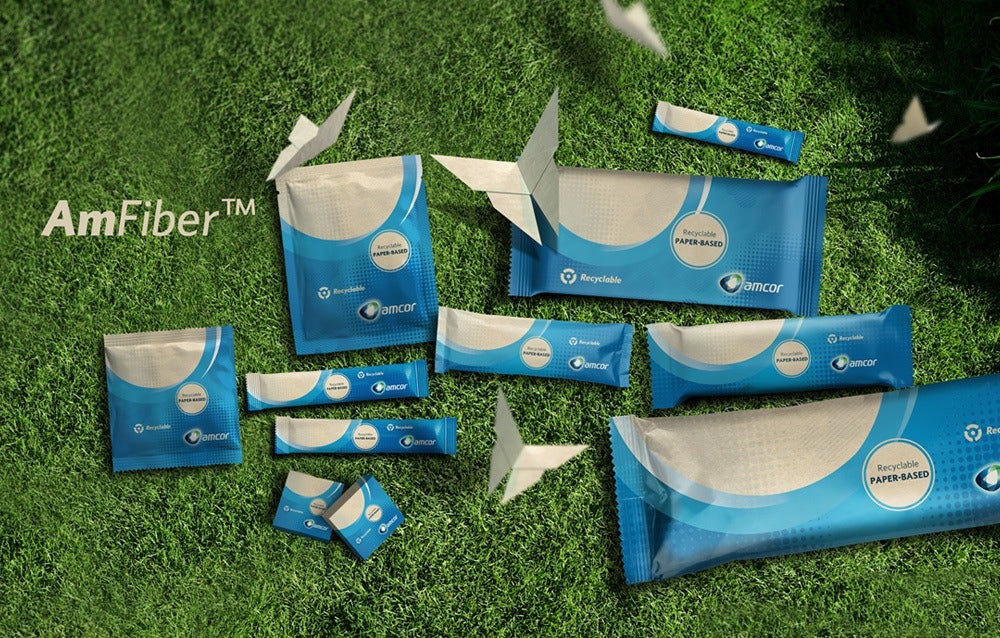 Multinational packaging company Amcor has launched AmFiber, a new range of paper-based packaging products.
Through the AmFiber platform, Amcor aims to offer a range of features and functional benefits to fulfil consumers' growing demands.
The company will initially focus on developing and launching a recyclable packaging solution for snack and confectionery customers in Europe.
The innovative solution will be designed to provide a high barrier from oxygen and moisture.
Following this, Amcor will expand its paper-based offerings into other segments such as coffee, drink powders, seasoning and soups.
The platform will also be expanded beyond Europe into the Americas and Asia-Pacific regions.
Amcor CEO Ron Delia said: "Amcor's long-term experience in paper and carton packaging was the basis for launching the AmFiber platform.
"Amcor has a proven history of delivering ground-breaking innovation to support our customers' growth aspirations.
"This family of differentiated paper-based products builds on Amcor's extensive track record across multiple materials and applications."
AmFiber will complement Amcor's other paper-based products, including its recently introduced solutions for butter and margarine in Latin America, cheese in Europe and confectionery in Australia.
The company intends to launch the first AmFiber product later this year.
The platform's launch was timed to coincide with the four-year anniversary of Amcor's 2025 commitment to making all its packaging recyclable or reusable and increase the levels of recycled content in its packaging.
Last month, Amcor opened an 'advanced' healthcare packaging facility in Tuas, Singapore, to meet the growing demand for its products in the Asia-Pacific region.
The greenfield site is designed to expand Amcor's co-extrusion blown film and printing technology and address the need for quality and regulatory compliance in the healthcare industry.
Amcor offers a range of flexible and rigid packaging, speciality cartons, closures and other services.
The company currently operates around 230 facilities across more than 40 countries, employing roughly 47,000 people.