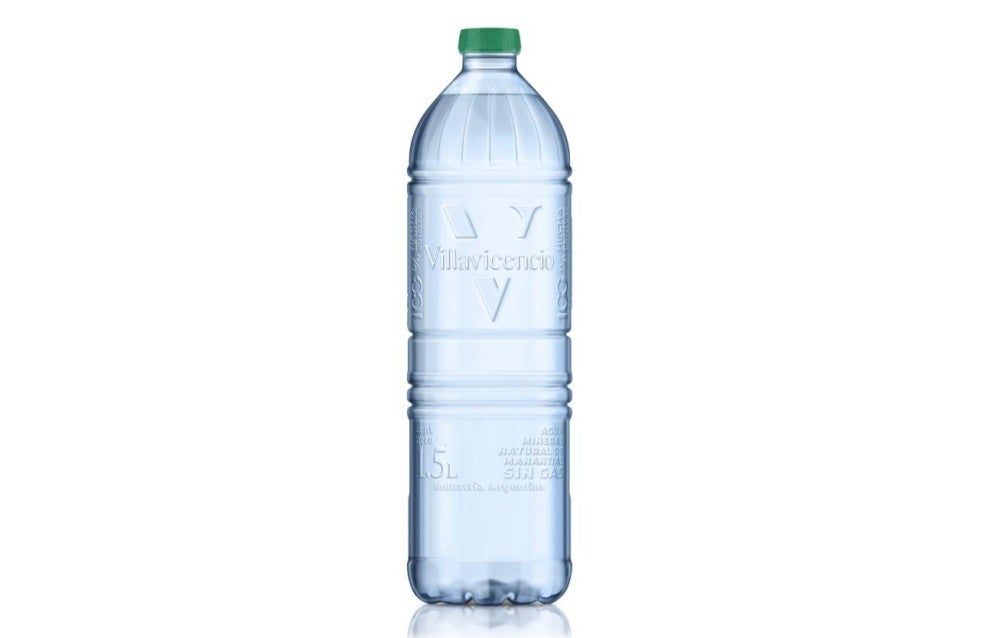 Multinational packaging company Amcor has developed a fully recyclable bottle for Danone's natural mineral water brand, Villavicencio.
Made exclusively for the Argentinean market, the bottle contains 100% recycled content and its carbon footprint is 21% lower than that of its predecessor.
The label-less bottle is designed to allow greater yields of recycled polyethylene terephthalate (PET) resin, as well as being infinitely recyclable.
Danone procurement director Pablo Colombo said: "As one of our flagship brands in Argentina, Villavicencio upholds the ideals that we are all connected to nature.
"If the environment is healthy, we are too. So in addition to serving our customers with high-quality products, we must do the same for our planet.
"The alliance with Amcor has allowed us to take another step in our commitment to sustainability, creating a bottle that, in addition to being 100% recyclable, has a lower carbon footprint."
Besides this new fully recyclable bottle, Amcor has developed a number of containers using PET.
These containers can be recycled easily using mechanical or chemical recycling processes in most markets.
Amcor Argentina general manager Juan Cazes said: "Over the last two years, we have worked closely to produce a bottle that fully represents the Villavicencio brand, keeping the same visual elements.
"We used top-quality materials, helping to ensure the safety of the container and the consumer in the process, while we manufacture a bottle that, with the help of the consumer, will become another bottle once recycled."
Amcor has pledged to make all its packaging recyclable, reusable or compostable by 2025.
The company recently announced a multi-million-dollar investment to expand its healthcare packaging facility in Sligo, Ireland.
As part of the expansion, Amcor has added thermoforming capabilities for producing medical packaging to the facility.
It also plans to install Class VII cleanroom manufacturing environments and ISO 13485-certified advanced thermoforming operations.