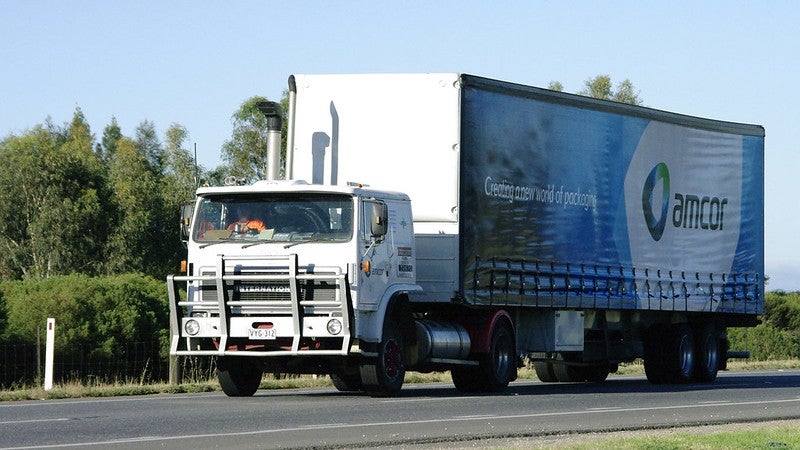 Multinational packaging company Amcor has posted net sales of $3.71bn for the first quarter (Q1) of fiscal 2023 (FY23), up by 9% on a reported basis from the same period of fiscal 2022 (FY22).
In the three months to 30 September, the company's net sales in North America and Europe rose in the low single digits.
In Asia, its net sales increased at low single-digit rates, while its Latin America business saw a mid-single digit growth rate.
Amcor's Q1 adjusted earnings before interest, tax, depreciation and amortisation (EBITDA) were $494m, representing a 2% growth from the same period of FY22.
Its adjusted earnings before interest and taxes (EBIT) in the quarter were $392m, up by 3% on a reported basis and 9% on a comparable constant currency basis from Q1 2022.
Net income attributable to Amcor in Q1 2023 was $232m, representing a 15% increase from $202m in the same period of FY22.
The company's earnings for each diluted share were $15.5, 18% above the $13.1 recorded in the prior-year quarter.
Amcor CEO Ron Delia said: "Amcor delivered a strong first quarter highlighted by solid operating leverage with 3% organic sales growth driving a 10% increase in adjusted earnings per share (EPS) on a comparable constant currency basis.
"The result demonstrates the relative stability of our end market exposures, our relentless focus on recovering higher raw material costs and general inflation, and our proactive approach to driving costs out of the business.
"Our consistent execution has enabled us to generate strong organic earnings growth in a volatile and challenging operating environment and gives us confidence in our ability to achieve our adjusted EPS and free cash flow outlook for the FY23 year."
For FY23, Amcor anticipates its full-year adjusted EPS to be between $0.77 and $0.81 on a reported basis and 3-8% on a comparable constant currency basis.