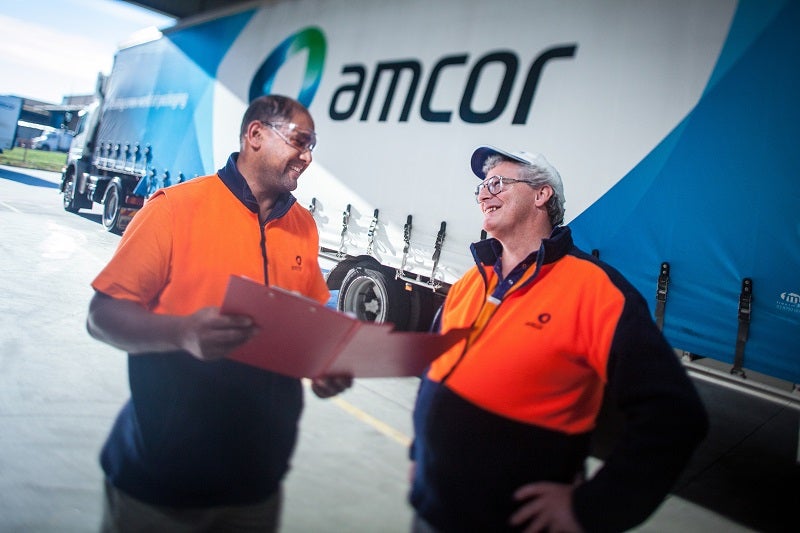 Multinational packaging company Amcor has released its 2022 Sustainability Report, in which it has announced a target of achieving 30% recycled content across its portfolio by 2030.
The new target triples the company's previous goal of using 10% recycled content by the end of the decade.
During the fiscal year, Amcor has committed to achieving net-zero emissions by 2050, as well as more than doubled the amount of post-consumer recycled material it has bought since 2019.
The company has also secured a gold rating from EcoVadis for its sustainability practices.
Amcor has advanced on its commitment to making all its products recyclable, reusable or compostable in the next three years.
The company said that currently, 74% of its total production by weight is designed to be recycled.
Amcor has also rolled out a product rebrand that includes its new EcoGuard brand, which aims to help customers choose from several sustainable solutions, including products that reduce the carbon footprint of packaging.
Commenting on the company's advances on its EnviroAction programme, the report said that Amcor has sent around 33% less waste to disposal over the past three years.
In addition, 121 of Amcor's production sites achieved zero waste-to-disposal last year.
These locations have water management plans in place, while each site that uses plastic pellets, granules or flakes has followed the Operation Clean Sweep methodology to avoid plastic pellet loss.
Amcor CEO Ron Delia said: "We're continuing to show ambition and leadership to deliver better sustainability results for our people, our customers, our investors and the environment.
"I am particularly proud of our colleagues around the world who are dedicated to delivering on our sustainability ambitions.
"We now have an exciting lineup of innovative packaging products and we keep raising the bar to deliver the very best solutions for our customers' specific needs."