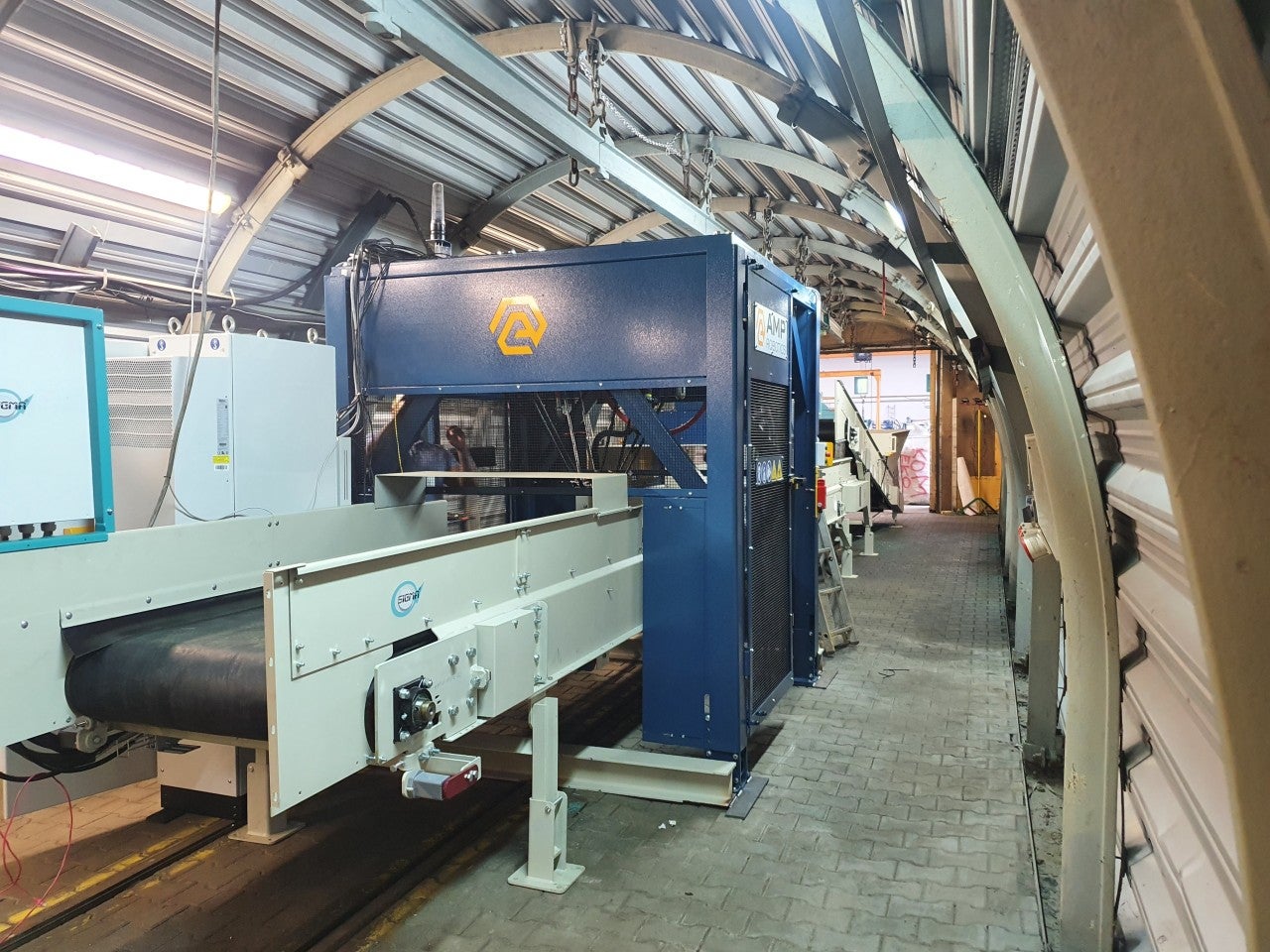 US-based technology start-up AMP Robotics has opened a demonstration site at the SIGMA facility in Lublin, Poland.
The facility is equipped with AMP's artificial intelligence (AI) guided robotics systems, which can identify different types of paper, plastics and metals for sorting.
It is accessible to all recycling and waste management businesses in Europe.
AMP Robotics European general manager Gary Ashburner said: "The opening of our demo site in Lublin with Agrex-Eco and its long-term partner SIGMA is another key milestone as we expand our presence in Europe.
"We're mutually committed to lowering the cost of recycling and improving material recovery and look forward to opening our doors to the waste and recycling community to show how our systems, powered by the industry's largest AI dataset, can transform their operations."
Waste industry service provider Agrex-Eco will serve as AMP's official distributor for Polish customers.
Agrex-Eco provides design and installation consultation, as well as technical training and support, in Europe.
Agrex-Eco CEO Jacek Zawadzki said: "There's a strong desire to implement AI and automation solutions for more efficient material processing in Europe, and AMP is the clear leader.
"The robot we've installed at the SIGMA reference site offers a great look for future customers and other interested parties at a system that's shifting the industry's economics."
AMP installed its first robotic sorting system in Europe last year.
In July, the company established a reseller partnership with REP-TEC Advanced Technologies for customers in the UK and Ireland.
Last month, US-based packaging company Sonoco partnered with AMP Robotics to make spiral wound paper canisters with steel bottoms more widely recyclable.
The partners will create a material category in AMP's neural network to identify and sort paper cans with steel bottoms, which are produced and sold by Sonoco and other companies.