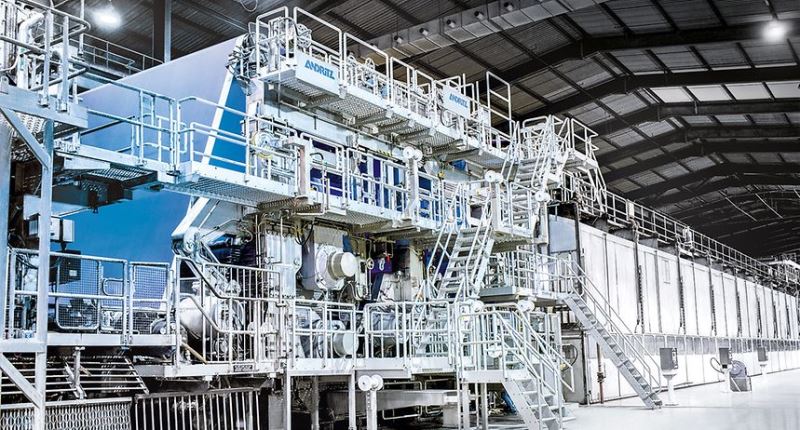 International technology group ANDRITZ has commenced production using the upgraded BM1 packaging paper machine at the PJSC Kyiv Cardboard and Paper Mill in Obukhiv, Ukraine.
The mill is owned by the cardboard and paper producer Austrian Pulp Mill Holding. The facility uses recycled paper as the main raw material for production.
As part of the rebuild, the company upgraded the press and calendar sections and added extensions to the existing automation system.
ANDRITZ has also moved the existing press from the second to the third press position and installed a new PrimePress X shoe press in the second position in order to enhance the machine's capacity and paper surface quality.
The calendar section now features a new PrimeCal Hard hard-nip calendar, offering a regular CD calliper profile, bulk control, and exceptional surface finish.
In a statement, ANDRITZ said: "The BM1 has a design speed of 800m/min and a working width of 4.2m. It produces White Top Liner, White Lined Chipboard, and Testliner in a range of 125-420gsm.
"Start-up of the rebuilt BM1 ran smoothly, according to schedule, and achieved the promised guarantee values for dryness, bulk and smoothness right away."
ANDRITZ Pulp & Paper offers complete plants, systems, equipment, and comprehensive services, enabling companies to produce and process all types of pulp, paper, board, and tissue.