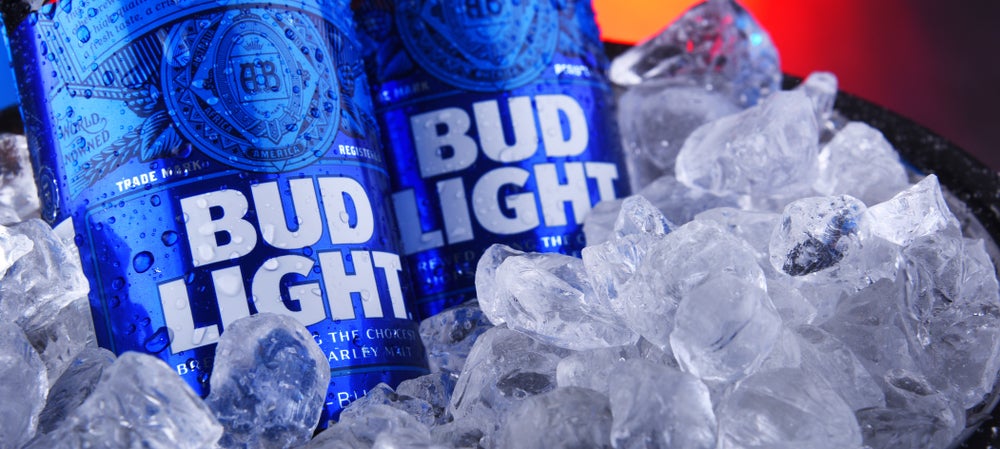 Anheuser-Busch's decision to appoint transgender activist Dylan Mulvaney as its spokesperson and create bespoke packaging featuring her face has led to its shares falling by nearly 4%, according to the New York Post.
The stir was caused on social media when it printed the face of Mulvaney on a commemorative can of its popular Bud Light beer.
As of 31 March, the stock of Anheuser-Busch InBev, the parent company of Bud Light, has dropped by approximately 4%, causing the company's market capitalisation to decrease from $132.38bn to $127.13bn by Wednesday (12 April).
On that day, the company suffered a single-day decline of 1.5%.
Anheuser-Busch is facing a backlash over its partnership with the 26-year-old transgender influencer who has over 10 million social media followers.
Mulvaney, the transgender activist, rose to prominence in 2022 after conducting an interview with President Biden regarding LGBTQ issues, according to TV network, Fox News.
Recently, Mulvaney disclosed that Anheuser-Busch had printed her face on Bud Light cans as part of a promotion for their March Madness contest and to commemorate a year of embracing her gender identity, Fox News said.
The conservative backlash
Anheuser-Busch's stock decline coincides with a boycott of the company by country music singer John Rich, who removed cases of Bud Light from his Nashville bar.
Conservative musician Kid Rock also participated in the backlash by using Bud Light cases for target practice in a viral video with Fox News claiming the company is facing widespread criticism on social media, and beer distributors are expressing concerns.
"Anheuser-Busch works with hundreds of influencers across our brands as one of many ways to authentically connect with audiences across various demographics. From time to time, we produce unique commemorative cans for fans and for brand influencers, like Dylan Mulvaney. This commemorative can was a gift to celebrate a personal milestone and is not for sale to the general public," an Anheuser-Busch spokesperson told Fox News.
Mulvaney responds her detractors
During an appearance on the "Onward with Rosie O'Donnell" podcast on this week, Mulvaney responded to her critics, claiming that they were targeting her because she was an "easy target" for bullying, the New York Post reported.
"The reason that I think I am so … I'm an easy target is because I'm so new to this," Mulvaney said. "I think going after a trans woman that's been doing this for like 20 years is a lot more difficult. I think maybe they think that there's some sort of chance with me … But what is their goal?"
Meanwhile, the controversy over Bud Light's branding strategy has prompted a Republican to create a rival beer, which is targeted towards conservative consumers, Fox News has reported.
The new beer, called "Conservative Dad's Ultra-Right," is now available online and has garnered significant attention from those who support the fight against "woke corporations."