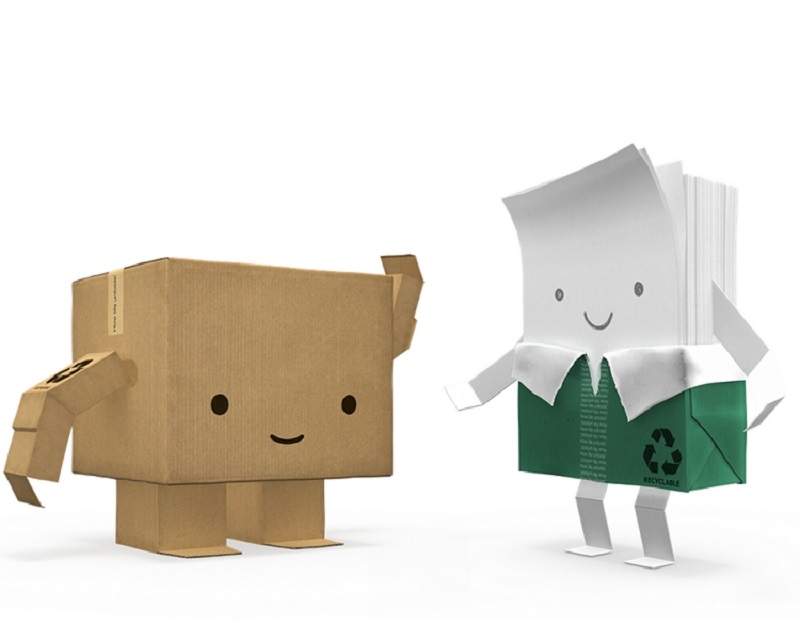 US industry body the Paper and Packaging Board (P+PB) has launched its first-ever animated ambassadors in an attempt to enhance consumer connections and to promote the importance of these materials in everyday life.
The brand ambassadors, which resemble a carton box and a pile of blank papers, are part of the P+PB's 'Paper & Packaging – How Life Unfolds' campaign, designed to increase demand for paper and paper-based packaging.
"Paper and packaging products are prevalent in our lives, and it was our goal to create highly-relatable characters to represent the vital roles that paper and packaging play for each and every one of us," said Mary Anne Hansan, president of P+PB, which is a commodity check off programme funded by the US Department of Agriculture (USDA).
"We launched the Paper & Packaging – How Life Unfolds campaign in 2015, and we are thrilled to introduce these new characters to help consumers nationwide recognise and remember the value of paper in their everyday lives."
The animated ambassadors, created by US advertising agency Cramer-Krasselt, will appear on TV and in several US magazines, including Forbes, ESPN and US Weekly, aswell as through digital advert campaigns and social media channels.
Todd Stone, group creative director at Cramer-Krasselt, said: "We literally brought paper and packaging to life as animated characters to highlight paper's timeless power and relevance in our increasingly digital world.
"Through decades of technological innovation, paper remains one of the most effective ways to learn, communicate and share ideas. And nothing keeps the items you care about safe during transit better than corrugated packaging."
The characters will appear in photo-realistic scenarios, such as in a library, an orchard, or next to an award show podium, while the digital and broadcast videos will feature papers in a boardroom helping execute a meeting and packaging transporting goods from warehouse to a house's doorstep.