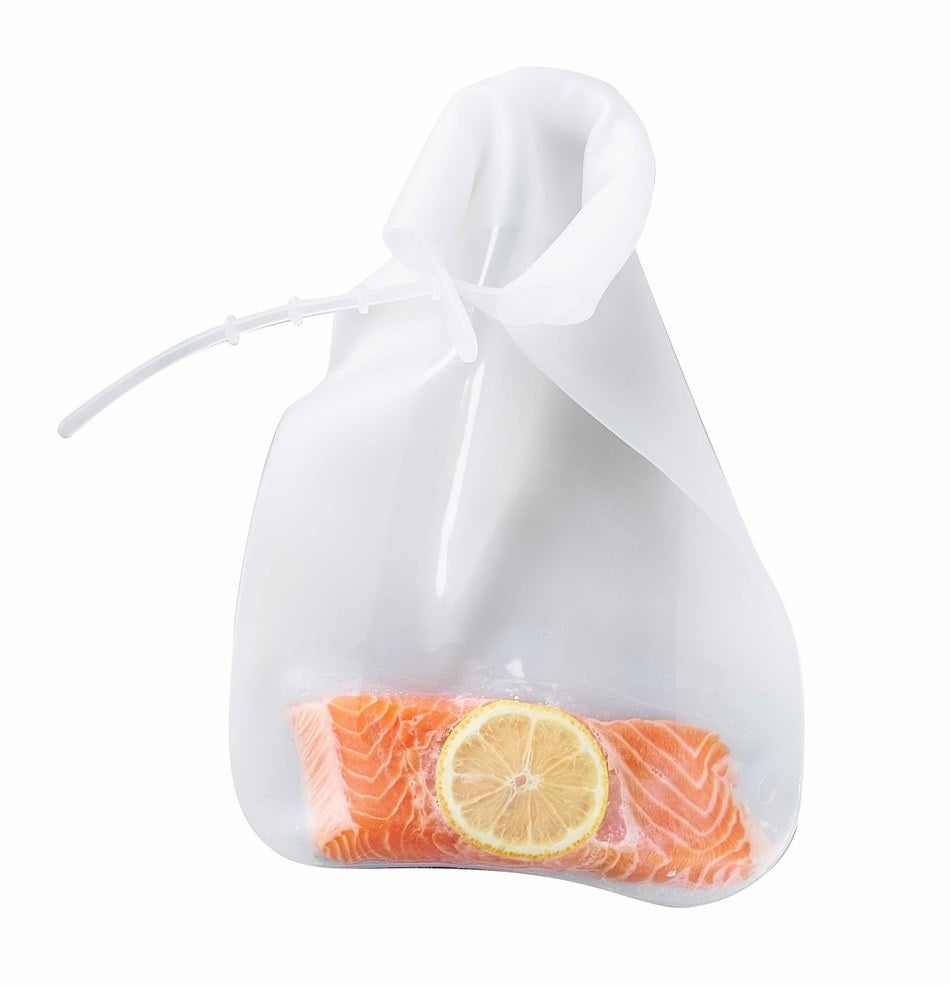 US-based kitchen devices provider Anova has launched a new reusable silicone bag as an alternative to single-use plastic for sous vide cooking.
The Anova Precision Reusable Silicone bag contains no Bisphenol A (BPA) and features an airtight seal to remove air easily from the bag.
The bag is suitable for multi-day cooks and lets users store and reheat leftovers. It can withstand temperatures from -40⁰F to 446⁰F and is dishwasher-safe, meaning it can be used multiple times.
Anova CEO and co-founder Steve Svajian said: "Each year, millions of single-use plastics end up in landfills and the ocean. At Anova, we want to pave the way for sustainable sous vide cooking. Our Precision Reusable Silicone bag is another step on our journey to being an overall more sustainable company.
"Our goal is to have a fully recyclable or compostable vacuum sealer bag available by next year, but we didn't want to wait to start reducing our plastic footprint. In the past year, we have created several new products that allow our food nerd community to do just that."
The bag is currently available online for $19.99. Anova plans to start selling it at Target stores later this month.
A subsidiary of Electrolux, Anova provides smart appliances for sous vide cooking. The company was founded in 2013 and is headquartered in San Francisco.