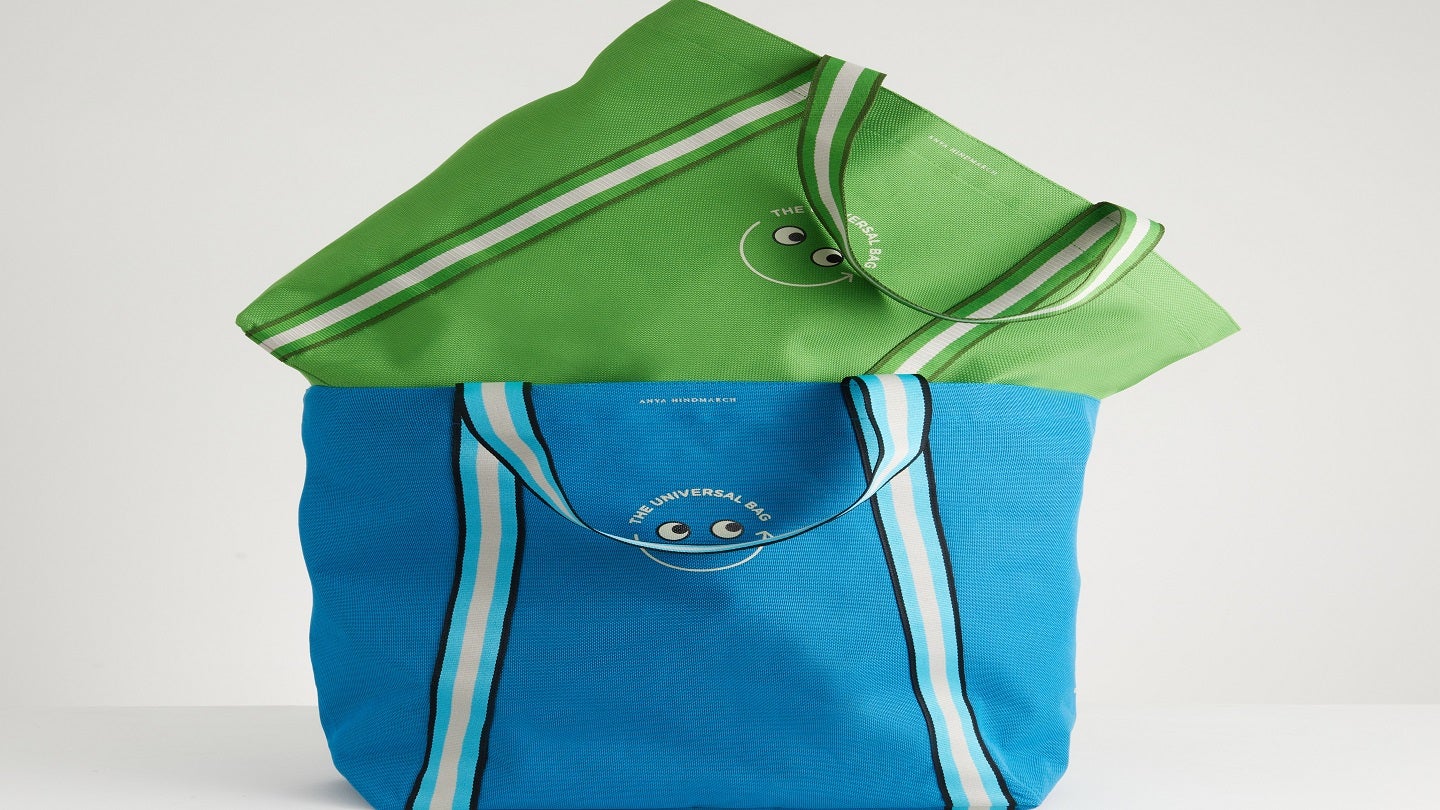 British fashion designer Anya Hindmarch has partnered with food retailers Asda and Co-op to introduce the Universal Bag, a new reusable shopping bag for customers.
Designed by Hindmarch and manufactured by the Solent Group, the bag is made entirely from recycled plastic and is completely recyclable.
It has been tested 'extensively' for durability and is claimed to last ten years.
The Universal Bag features a free returns pocket inside the bag to allow customers to replace the bag should they wish to replace it.
Hindmarch said: "Since launching The Universal Bag, we have saved over 97t of virgin plastic from landfill, the equivalent weight of over eight London double-decker buses.
"The problem of single-use plastic is far from solved. Working together with major global food retailers shows how the solution needs to be collaborative and that together we can make a big difference."
Asda will introduce the Universal Bag in 300 stores across the UK from the end of this month, while Co-op aims to roll out its version across 315 stores nationwide by the end of next month.
Both versions will be available for purchase for £10 ($12.02).
British retailers Sainsbury's, Waitrose and Selfridges have previously introduced their own versions of the Universal Bag, as has City'SUPER in China.
Hindmarch plans to partner with other companies to release more editions later this year.
Co-op chief membership and customer officer Kenyatte Nelson said: "Co-op champions a better way of doing business and sustainability is front and centre of the decisions we make.
"Our collaboration with Anya Hindmarch and the Universal Bag project is another way in which we can engage and incentivise our members and customers to encourage them to shop more sustainably."
In November last year, Co-op pledged to remove all coloured milk bottle caps from its shelves to make the bottles easier to recycle.