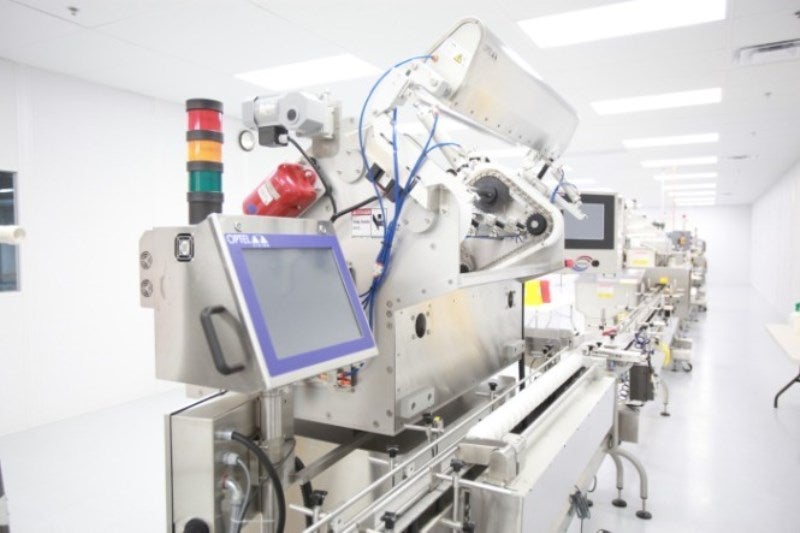 Contract packaging and manufacturing solutions provider Aphena Pharma has acquired a new bottling line to expand capacity.
The company has acquired an advanced high-speed, solid-dose bottling line that comes with an integrated cartoner.
Installed at its Cookeville facility in Tennessee, the line has a production capacity within a range of 15 to 20 million bottles a year. The production on the new line is expected to begin on 1 May.
The line will be used specifically to produce packaging solid-dose over-the-counter (OTC) products that fall under both branded and private-label categories.
Aphena sales executive vice-president Eric Allen said: "We have installed this new line for growth capacity so that we can continue to stay ahead of our current and future customers' needs.
"It will allow Aphena to maintain a 50% capacity level for any new projects or surge capacity requirements."
Aphena Pharma Solutions is a contract packaging and manufacturing solutions provider for a range of markets, including pharmaceutical, consumer health and medical device.
The company has two separate Food and Drug Administration (FDA) and the Drug Enforcement Administration (DEA)-registered sites in the US. It manages solid dose, liquids, gels, creams, ointments, foams, suspensions and lotions.
In October 2019, the company announced an investment of $7m dedicated to the company-wide expansion project for future growth opportunities.
Targeted expansion areas includes additional manufacturing space Maryland, advanced custom blending suites and a 30,000ft² expansion of the Tennessee facility.
It also includes the addition of two advanced tri-mix blending tanks with counter-rotating sweep and high-shear mixing with vacuum for small and large batching.