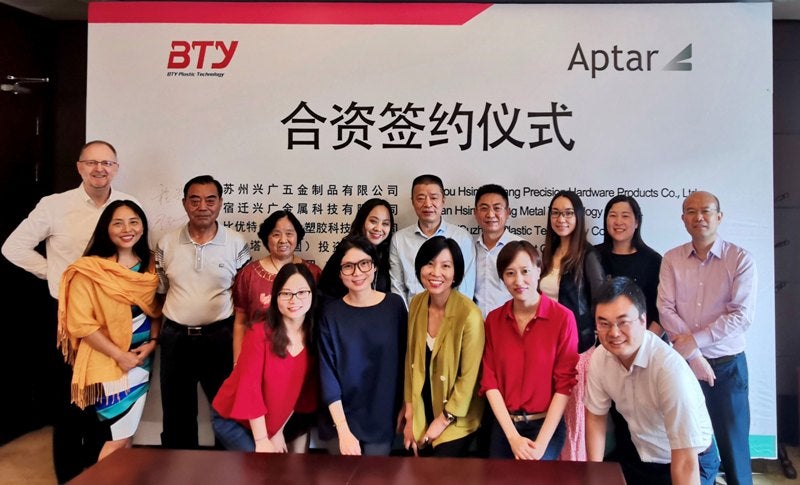 Global dispensing, drug delivery and active packaging solutions company Aptar has signed an agreement to buy 49% stake in Chinese colour cosmetics packaging manufacturer BTY.
Suzhou Hsing Kwang, Suqian Hsing Kwang and Suzhou constitute the BTY Group.
The three companies produce decorative metal components, metal-plastic sub-assemblies and packaging solutions for colour cosmetics.
According to AptarGroup, the investment will expand its capabilities such as high-speed stamping and anodisation, metal and plastic decoration, lipstick masstige mechanism design and manufacturing.
The deal is expected to strengthen Aptar's ability to cater to the Asian colour cosmetics markets.
Aptar president and CEO Stephan Tanda said: "We are committed to growing our business in Asia and to creating an even stronger local presence in this region.
"This strategic equity investment better positions us in the high-growth Asian colour cosmetics market and we look forward to leveraging our expansive portfolio of dispensing technologies along with our global scale to build upon BTY's success in this market.
"This transaction meets our disciplined investment approach of acquiring leading, recognised players with innovative technologies and know-how and includes an option to raise our stake in future years."
Currently subject to customary regulatory approvals, the acquisition is expected to be finalised by the end of 2019. Then, the company will disclose the financial details of the transaction.
Aptar will fund the acquisition with available cash on hand.