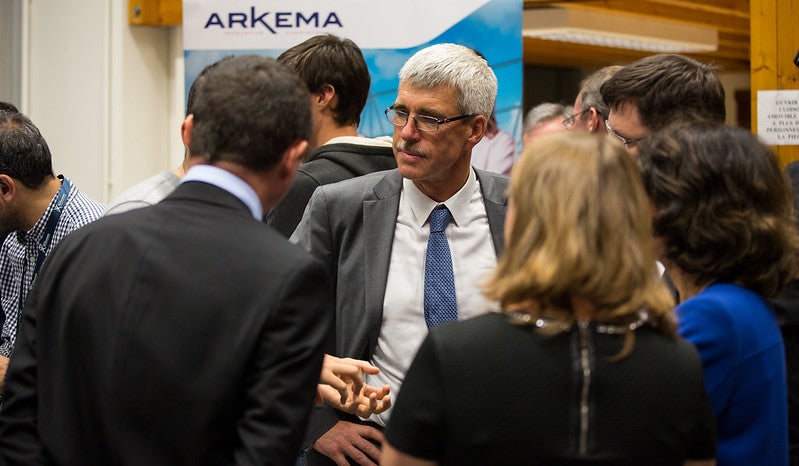 France-based speciality chemical company Arkema has signed an agreement to purchase Ashland's Performance Adhesives business for around $1.65bn.
The business owns a portfolio of high-performance adhesive solutions for industrial applications, including decorative, protection and signage films. It also offers a range of adhesives for flexible packaging.
Ashland's Performance Adhesives business operates six production plants and employs around 330 people.
Although its operations are concentrated in North America, it has potential for growth in Europe and Asia.
This year, Ashland reported estimated sales of around $360m and projected earnings before interest, taxes, depreciation and amortisation (EBITDA) of around $95m.
The acquisition is in line with Arkema's strategy to focus on speciality materials by 2024 and generate at least €10bn ($11.8bn) from sales.
The deal also supports Ashland's strategy to direct its resources to expand its additive and ingredients portfolio.
It is expected to close by the end of December subject to the approval of French and US antitrust authorities.
Arkema chairman and CEO Thierry Le Hénaff said: "In a context of strong earnings growth following the recent divestment of PMMA and the start of the strategic review of Fluorogases, the acquisition of Ashland's adhesives business is a fantastic opportunity to reinforce [our] presence in the US and to accelerate Bostik's growth.
"With an excellent business that holds leading positions in many high-growth segments and a high level of profitability, this project fully aligns with [our] targeted acquisition strategy.
"Ashland's adhesives will constitute a new technological platform for our adhesives and the synergies are particularly high given the geographical and application complementarities with Bostik and our Coating Solutions platform."
Bostik is Arkema's adhesive solutions business line, which Arkema acquired in February 2015.
Citi is serving as financial advisor to Ashland for the transaction, while Cravath, Swaine and Moore and Squire Patton Boggs are acting as its legal advisors.