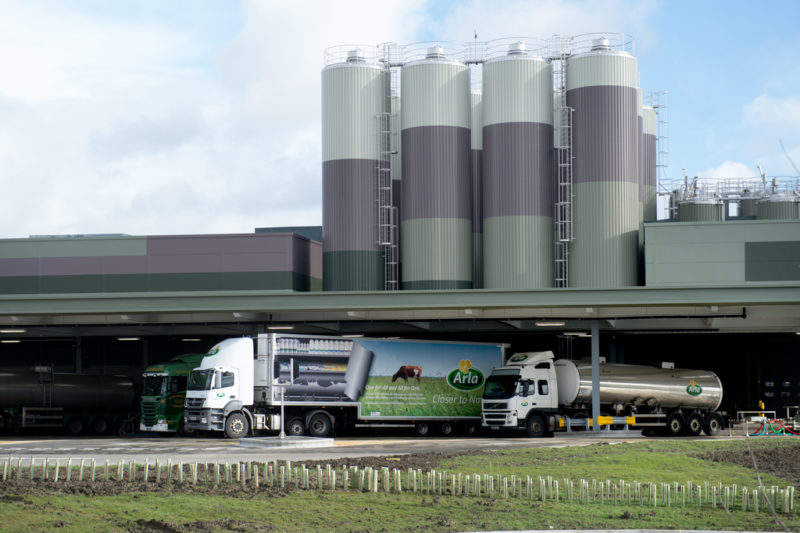 Dairy cooperative Arla has announced plans to invest £72 million into its British sites in 2018, focusing especially on its Lactofree brand and on championing eco-friendly packaging initiatives.
The sum is part of a £460 million investment the farmer-owned business intends make this year, of which £33.6 million will be devoted to Arla's carbon net zero site in Aylesbury, which will become the UK home production to lactose-free dairy products.
The move will have a significant impact on the packaging side of the cooperative too. According to Arla, the Aylesbury investment will provide new facilities for the manufacture of new product packaging using flexible eco-pouches.
The cooperative has already pledged to use 100% recyclable plastic by 2020 and 50% recyclable plastic in its milk bottles, which, it claimed, represents further proof of its commitment to safeguarding the planet. It is also investing in emerging packaging and exploring alternatives to plastic.
Tomas Pietrangeli, Managing Director at Arla Foods UK, said: "Arla is the biggest dairy company in the UK, owned by 11,200 farmers across Europe.
"This investment is almost double the investment of last year and, with the exception of building the Aylesbury dairy, it is the biggest annual investment for Arla in the UK."
The cooperative said that the UK is a key market for lactose-free products and it will therefore work to expand its production of its lactose-free goods.
According to Arla, it will invest £5.5 million into the upgrade of processing facilities at the company's Lockerbie plant in Scotland.
The investment adds to the £44 million the cooperative brand has already spent in its Scotland sites throughout the past years–the most significant one being an anaerobic digester to offset Lockerbie's carbon footprint.