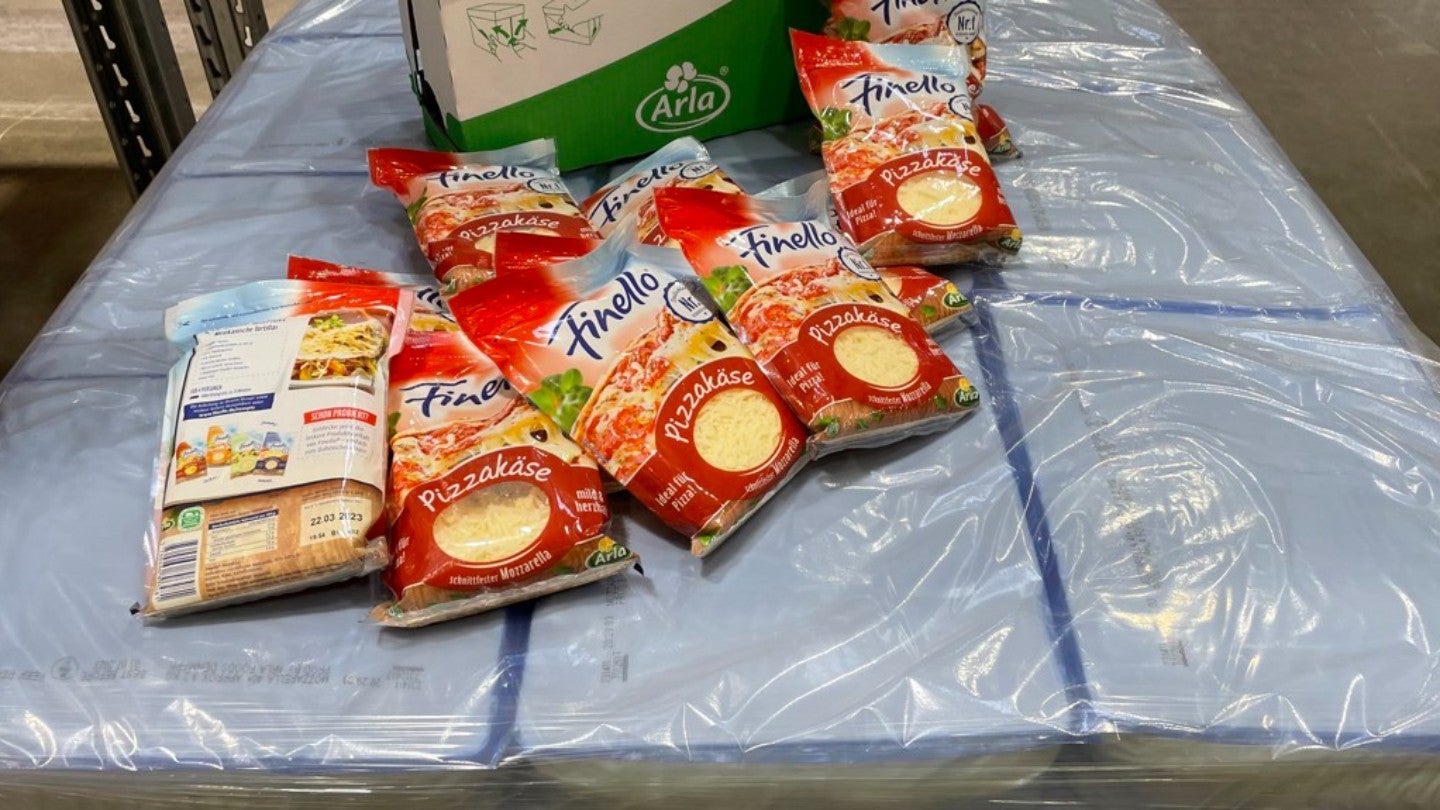 Manufacturer of high-performance packaging films Südpack together with dairy producer Arla Foods are testing a new process to ensure the circularity of mozzarella cheese packaging.
Arla Foods' mozzarella cheese, produced at Rødkærsbro dairy in Denmark, is required to mature in specially designed films for nearly two weeks, which involves heavy plastic usage.
This plastic has multiple layers, which is necessary for maintaining European food safety standards.
However, this also means that the packaging cannot be recycled via the standard mechanical recycling methods that are used by industry partners across Europe.
Arla Foods and German partner Südpack are now planning to use the 'pyrolysis' recycling process to keep the plastic film looped within the recycling process, rather than simply sending the used pack to be incinerated.
The pyrolysis process, which exposes plastic waste to very high temperatures in a regulated environment in order to convert it to oil, is expected to minimise the need for fossil fuel feedstocks and reduce the overall carbon footprint.
Arla Foods lead packaging development manager Grane Maaløe said: "Instead of sending our plastic films to incineration, resulting in a one-off energy gain, we recycle them and use the recycled material to create new packaging thus reducing the carbon footprint as well as the need for virgin fossil plastic."
To implement and achieve this plan, the German manufacturer is currently conducting a large-scale test using the pyrolysis process to transform around 80 tonnes of plastic waste into new packaging annually.
The latest move is part of Arla's strategy to enhance circularity by eliminating virgin fossil plastic use.
Südpack business unit manager Dirk Hardow said: "Utilising the processing capabilities at our plant in Germany, we can ensure that the films produced for Arla's cheese-maturing purposes do not exit the loop but instead are recycled into new packaging.
"A tonne of mixed plastic does not equal a tonne of new packaging, but it does reduce the need for virgin plastic, and it paves the way for increased investing in this infrastructure going forward."