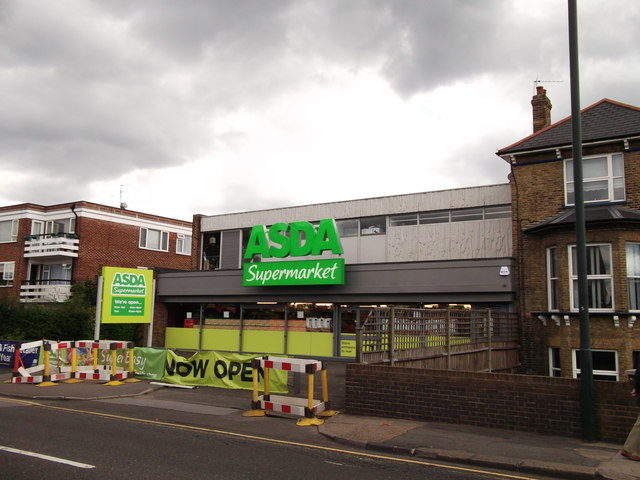 British supermarket Asda has vowed to stop using single-use plastic bags in a bid to cut 10% of plastics in its packaging by the end of 2018.
The retailer claimed that it will remove plastic 'wherever it can' from its stores and that it will make any remaining plastic as recyclable as possible.
Asda has pledged to apply a series of measures to tackle the problem of plastic pollution in the wake of other British supermarkets like Tesco, Sainsbury and Iceland, which all recently set out similar plans.
Other than phasing out single-use plastic bags, which will be gradually substituted by the company's bags for life, Asda will aim to replace plastic cups and straw in its stores with alternative, more sustainable packaging.
The retailer promised to minimise the amount of plastic used in its own-brand products by no less than 10% within the next 12 months. It will also start using cardboard instead of polystyrene for pizza bases and will change coloured drinks bottles to clear plastic, contributing to the recycling of 500 more tonnes of plastic.
"Where we are able to go faster and harder to remove avoidable plastics from our products, we will," said Asda chief executive Roger Burnley, adding that "we have an established track record in this area already."
"Our logic is to remove plastic wherever we can, and where it is required, to make it as recyclable as possible.
"These aren't merely long term ambitions – but real, tangible actions we are taking today to reduce our reliance on plastics," Burnley concluded.
A growing number of packaging and retail companies are developing new measures to tackle plastic litter waste thanks to the public's increasing support. According to the latest survey by Iceland, 80% of consumers would endorse a supermarket's plan to go plastic-free.
Tisha Brown, oceans campaigner at Greenpeace, told the Independent: "It's good to see Asda taking action to reduce its plastic footprint and other supermarkets should be doing this too, but a 10%reduction in own brand products over one year doesn't beat Iceland's pledge.
"If Asda applied the same tactic to reducing plastics as it does to competing on price, we'd be really impressed. It needs to go further, faster and be clearly focussed on reduction, not recycling, to really impact the amount of plastic ending up in the ocean."