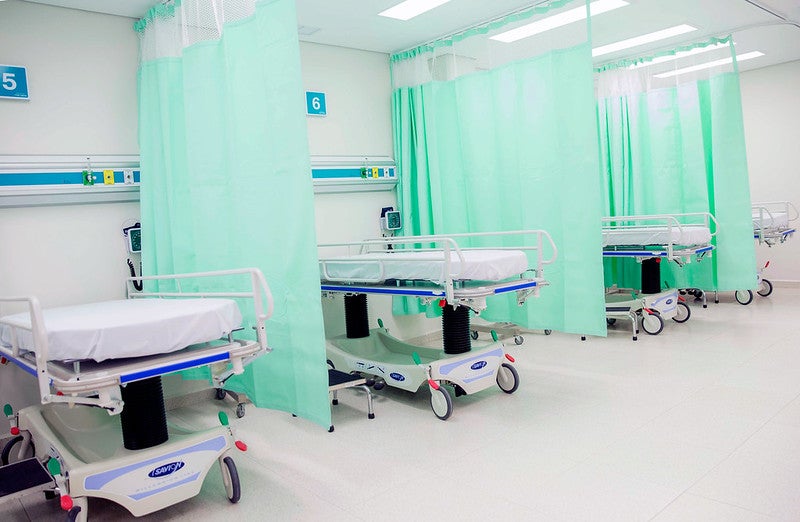 Not-for-profit healthcare system Atrium Health has committed to remove single-use plastic from main areas at its facilities in North Carolina, US.
The decision includes items, such as water bottles, soft drink bottles, straws and utensils.
The organisation will initially focus on eliminating single-use plastic water bottles from its cafeterias, lounges and catering.
Atrium Health is seeking to replace the item with sustainable alternatives, such as biodegradable water bottles, touchless reusable water bottle refilling stations and hands-free water dispensers.
Atrium Health president and CEO Eugene Woods said: "Conservation is something that takes each organisation and person committing to doing their part, every single day.
"Our initial efforts at Atrium Health will eliminate 1.9 million water bottles each year at our care sites, which over just five years translates to nearly 90t of plastic waste and over 260 metric tons of carbon impact removed from the environment.
"We know that sustainability efforts lead to a healthier life, and Atrium Health will continue to take steps like these to be a responsible steward of the world in which we live."
Headquartered in Charlotte, Atrium Health operates nearly 40 hospitals and hundreds of care locations throughout the Carolinas and Georgia with more than 55,000 teammates.
In July this year, the Government of Wales launched consultation to ban single use plastic including straws, stirrers, cotton buds, balloon sticks, plates, cutlery, food and drinks containers made of expanded polystyrene; and products made from oxo-degradable plastic.
Earlier the same month, the South Australia Government revealed plans to ban the use of various single-use plastics, with straws, cutlery, and stirrers the first on its agenda.