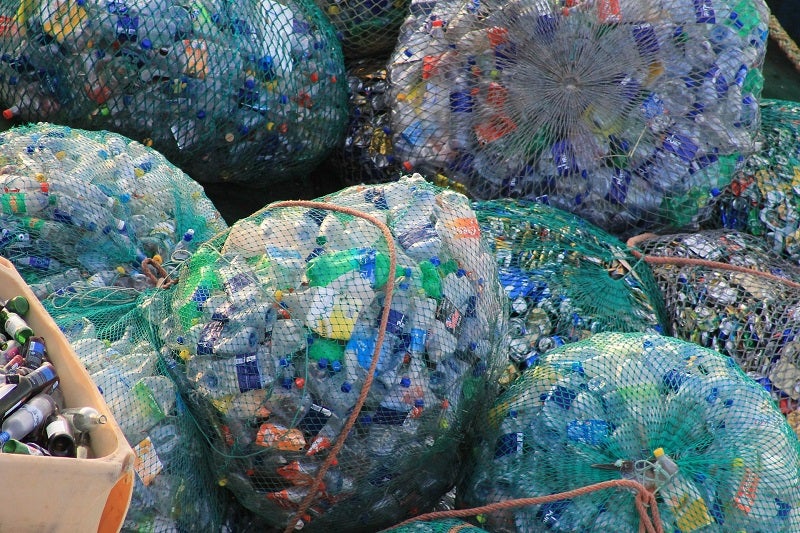 Two-thirds, or over 600,000 tonnes, of Australian plastic packaging waste was not recycled last year, according to a report by the Institute of Sustainable Futures (ISF ) and the Australian Packaging Covenant Organisation (APCO).
The Packaging Materials Flow Analysis (MFA) report tracked various packaging waste in the 2017/18 financial year and discovered that of the 4.4m tonnes of packaging waste, an estimated 56% was recovered and recycled. Findings also showed that 32% of Australia plastic packaging and 72% of paper packaging was recycled.
Polyethylene terephthalate (PET), high-density polyethylene (HDPE) and polyvinyl chloride (PVC) plastic packaging were found to have recycling rates at below 30% while around 72% of aluminium and 54% of all metals were recycled.
APCO CEO Brooke Donnelly said: "To achieve the 2025 National Packaging Targets, we need to first understand the journey materials take along the entire supply chain and establish a baseline of data to measure change and interventions. This report, APCO Packaging Material Flow Analysis 2018, is the first step in this process."
Report co-author and ISF research director at the University of Technology Sydney Dr Nick Florin said: "There is great potential to step-up material recovery from the current overall recovery rate of 56 % and at the same time increase demand for recycled materials to drive the transition to a circular economy for packaging. APCO, as the central product stewardship organisation, is well placed to support this coordinated transition that involves cooperation between consumers, designers, recyclers and packaging manufacturers."
Australia plastic packaging: APCO plans and national packaging targets
APCO will organise 22 projects in 2019 to respond to the findings of the MFA and the 2018 Working Groups. These projects will cover research into packaging consumption and recycling to form standards for Australia's 2025 National Packaging Targets.  The aim is to develop 'targeted design resources to improve packaging recyclability, and developing strategies to address problematic packaging, including plastics.'
Donnelly said: "We can't implement effective and meaningful changes to the system if we don't first have a complete and accurate picture. A collaborative approach will be critical to building this. The challenge ahead of us requires a complete transformation of the current system. Over the next 12 months, APCO will be leading an ambitious agenda of projects to build on the findings of the MFA. We look forward to working closely with all stakeholders as we transition to a circular model for packaging in Australia."