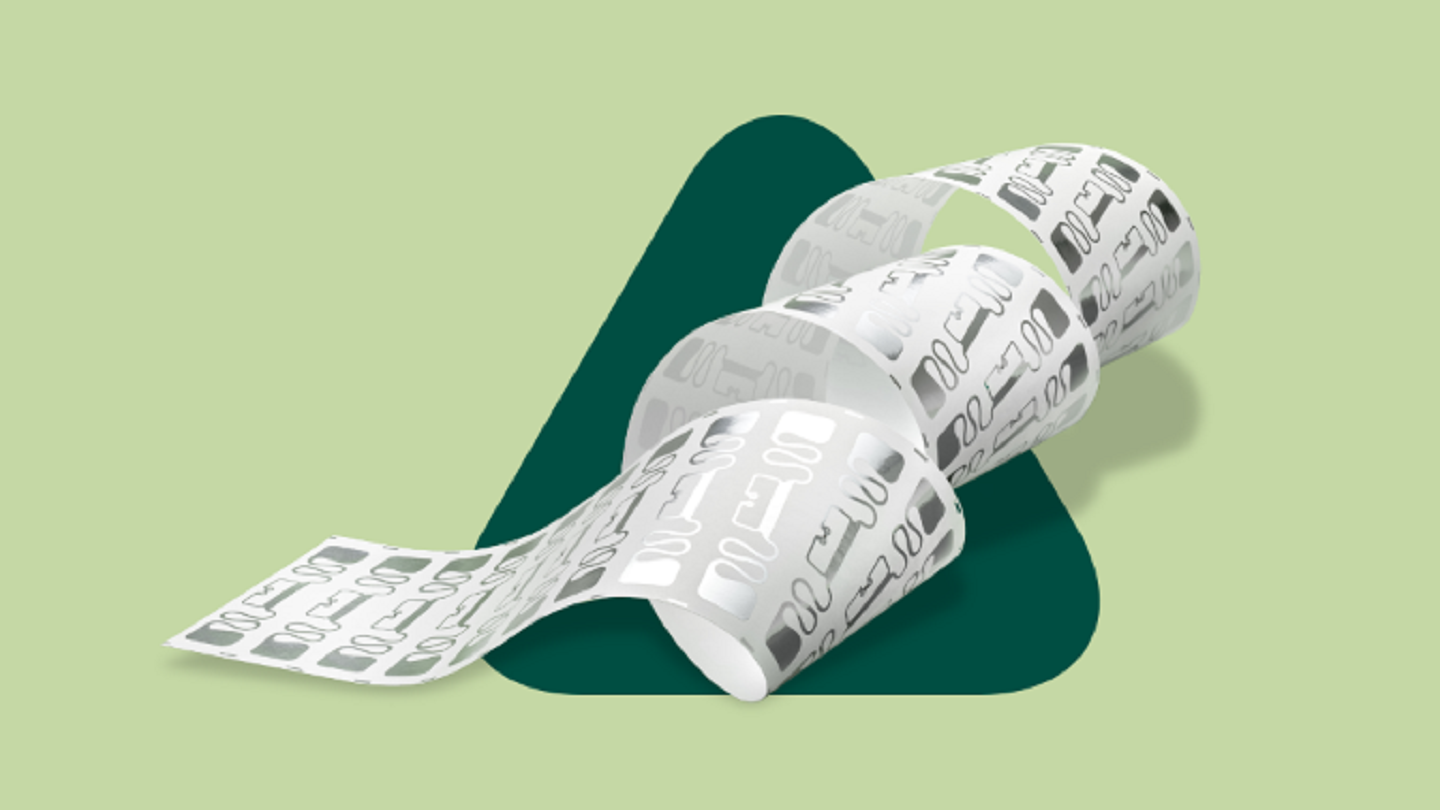 Adhesives manufacturer Avery Dennison has launched its new AD Pure range of 100% polyethylene terephthalate (PET) plastic-free inlays and tags.
Launched originally with AD Belt U9 Pure, the new inlays and tags are suitable for global apparel, retail, industry, and supply-chain applications.
The compact size of the range offers better performance on difficult-to-tag or low-detuning materials such as cardboard and plastic.
Compared with inlays and tags that leverage traditional etched antennas, the new range uses advanced antenna manufacturing and comes with a 70-90% lower carbon footprint.
In addition, the plastic-free range reduces the weight of the label format by up to 44%.
A third-party test based on the PTS-RH 021:97/2012 method is claimed to have found the AD Pure inlays and tags to be recyclable with paper and cardboard items.
Avery Dennison Smartrac's vice-president for Innovation & Sustainability Mathieu De Backer said: "The new AD Pure product line is an important step towards our goal to further reduce plastic across our fibre-based inlays.
"The advanced manufacturing process ensures that not only are fewer materials used to make the range, but any excess can be recycled so that very little goes to waste.
"We believe the AD Pure range will be the right solution for upgrading RFID [radio-frequency identification] tags across multiple segments and applications, helping our customers on their sustainability and decarbonisation journey.
"Our innovative inlay technology gives companies the assurance that the production of RFID matches their ambitions to become more sustainable. We are excited to accelerate the launch of more AD Pure inlays in the coming weeks."
Avery Dennison also launched AD Pure 95, a new line of inlays and tags, which it claims to be 95% PET and plastic-free.
The new range, featuring PET aluminium antennas, is specifically designed for applications in the apparel, manufacturing, retail, beauty, logistics, and food sectors.
Last month, the company announced its plans to introduce a new range of decorative linerless solutions.