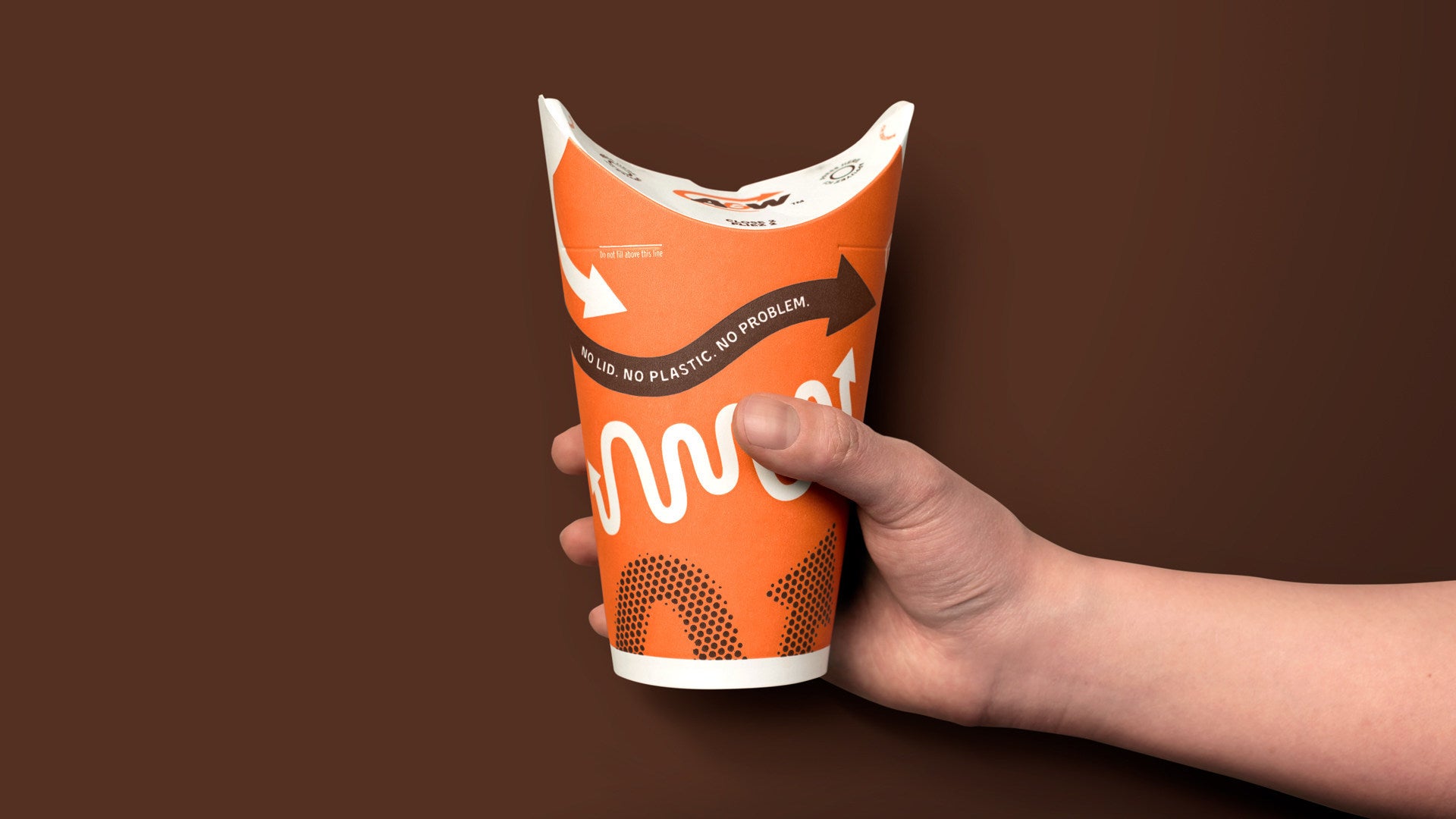 Canadian fast-food chain A&W Canada is testing the Zero Cup, a sustainable cup design, at select restaurants across Toronto.
Designed by UK-based company ButterflyCup, the cup is made entirely of paper and is fully compostable and recyclable.
The Zero Cup requires no lid, straw or plastic liner and features a water-based coating designed to prevent leaks.
It is available at participating restaurants across the Greater Toronto Area from 14 March.
With this pilot, A&W has become the first major brand in North America to use the Zero Cup.
As part of the launch, the company is inviting customers to share their first-hand experience of using the cup on A&W Canada's website.
A&W Canada president and CEO Susan Senecal said: "Each year, A&W Canada serves millions of takeout drinks, so finding a more sustainable single-use cup solution is one way we can make a big difference.
"Our new Zero Cup is an exciting step in our journey to reach zero waste. Part of achieving that mission is pioneering the innovations that people need to live more sustainable lives.
"This new cup is one small way Canadians can take small, simple actions, one day at a time."
Non-profit organisation Zero Waste Canada estimates that Canadians use around 14 billion coffee cups in total a year.
Approximately five billion of these cups are single-use cups that are sent to landfill after use.
The introduction of compostable coffee cups is expected to reduce this figure by avoiding the use of hard-to-recycle plastic liners.
The Zero Cup pilot is part of A&W Canada's wider efforts to promote innovation in sustainability.
Last year, the company launched A&W Cup Crew, a circular mug pilot programme in Vancouver.
A&W Canada is also joining a pilot programme with recycling company Return-It to investigate ways to recycle single-use coffee cups.