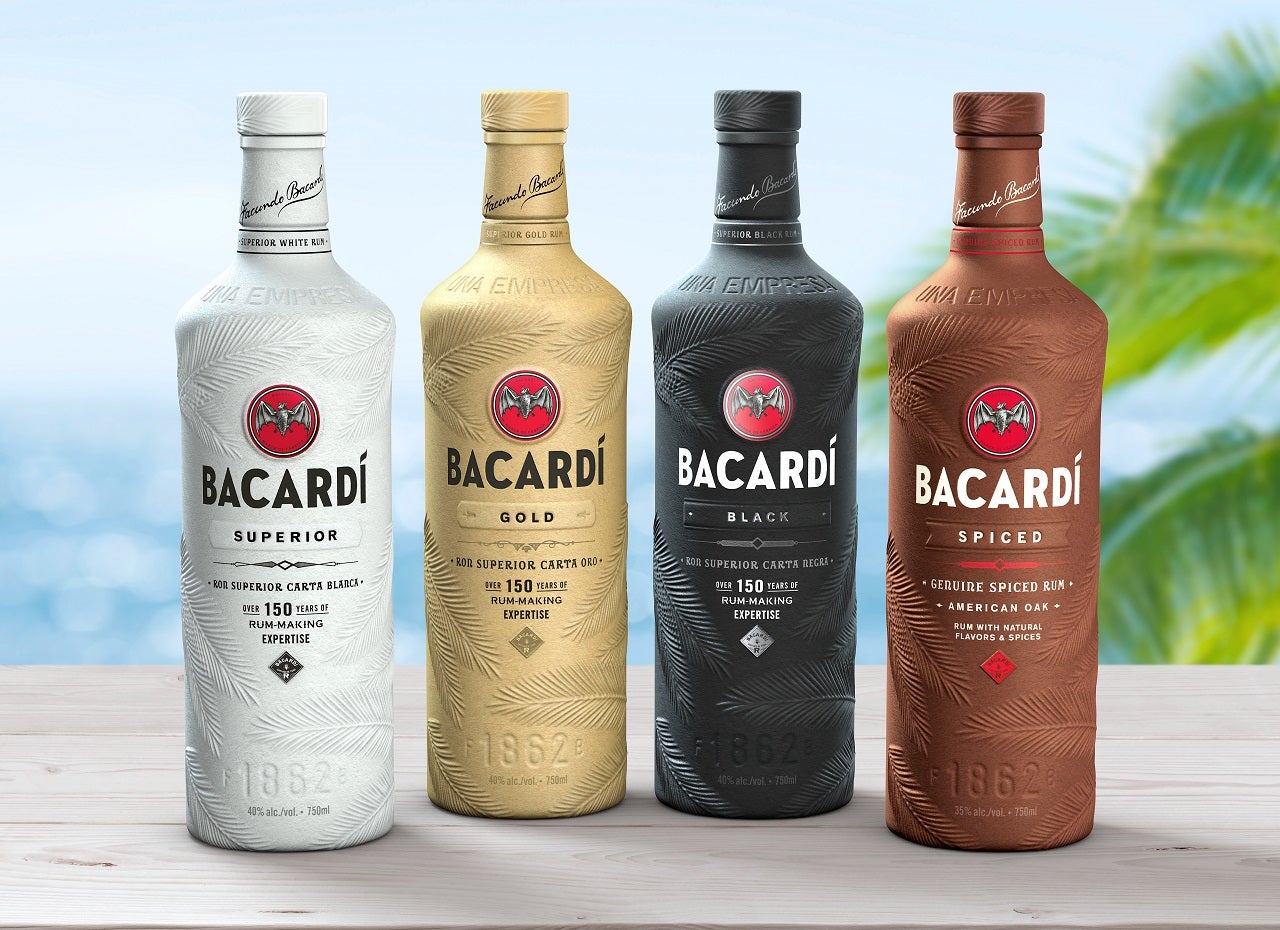 Family owned spirits company Bacardi has revealed plans to launch its sustainable biopolymer bottle in 2023.
The new spirits bottle is 100% biodegradable and has been developed in partnership with Danimer Scientific.
The launch is part of its efforts to fight plastic pollution. The company aims to become 100% plastic-free by 2030.
Bacardi will replace the use of petroleum-based plastics with Danimer Scientific's Nodax PHA biopolymer.
It is expected to eliminate 3,000t of plastic generated annually across the company's brands portfolio.
The plant-based material is derived from the natural oils of palm, canola and soy seeds. It takes only 18 months to biodegrade in different environments, such as compost, soil, freshwater and seawater, according to the company.
Danimer Scientific chief marketing and sustainability officer Scott Tuten said: "Nodax PHA is one of the most promising eco-friendly materials in the world today because it delivers the biodegradability that consumers demand without losing the quality feel they receive from traditional plastic.
"The material provides the best of both worlds, and we look forward to working with Bacardi and incorporating PHA into their iconic packaging."
Bacardi rum will be the first spirit to be rolled out in the new bottle.
Bacardi rum senior vice-president Ned Duggan said: "Over our 158-year history, Bacardi has always believed in respecting the world's natural resources and acting responsibly, from the sustainable sourcing of our sugarcane to the water and energy used to make our rum.
"We're now excited to be pioneering this new biopolymer technology for the benefit of all Bacardi brands and the entire spirits industry."
Bacardi is also integrating the Nodax PHA polymer to develop a paper bottle made from sustainably sourced materials.
The company's Packaging Development team is also working on finding a replacement for the plastic lining of bottle closures.
Moreover, the company has pledged to eliminate all its non-essential, single-use plastic in the coming three years.