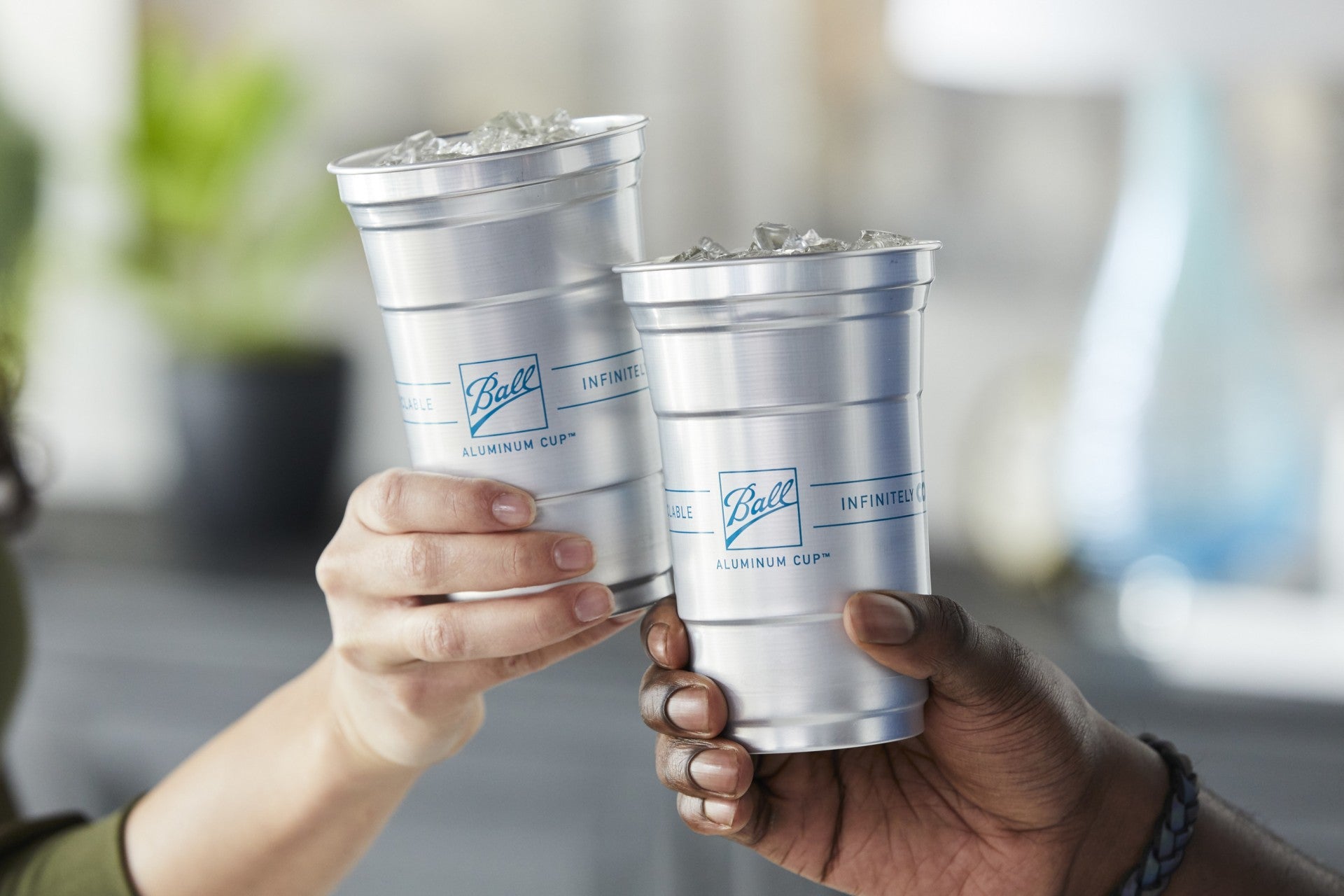 Aluminium packaging solutions provider Ball is rolling out its fully recyclable Aluminium Cup at major retailers in all 50 US states.
From this month to next month, the product will be made available for purchase in more than 18,000 food, drug and mass retailers across the country, including Kroger, Target, Albertsons and CVS.
The expanded launch follows a successful limited trial that started in 2019.
The cups are already available at select retailers, restaurants and major sports and entertainment venues and can also be bought via Amazon.
The product is available in 20oz and 16oz formats.
Ball president Dan Fisher said: "Ball has a long history of being a brand that people trust, and we are excited to re-enter the business-to-consumer (B2C) market with the retail rollout of the innovative and infinitely recyclable Ball Aluminium Cup.
"As a company, we are relentlessly focused on enabling the circular economy and finding new ways to help solve the packaging waste crisis with aluminium beverage packaging. We look forward to working with our retail partners to continue advancing this mission."
Ball cups general manager Sebastian Siethoff said: "The Ball Aluminium Cup is a truly innovative product that has the potential to advance sustainability and reduce plastic waste at gatherings big and small.
"As we expand the cups' availability to major retailers nationwide, we are seeing very strong consumer adoption and performance in the marketplace as we are launching this new, exciting product line.
"We are excited to expand the cups' footprint and continue driving meaningful sustainable solutions for customers and consumers."
Ball's cup design was developed in response to increasing customer and consumer demand for sustainable alternatives to plastic.
Aluminium is an endlessly recyclable beverage packaging material. According to Ball, 75% of the aluminium that has ever been produced worldwide is still in use.
The company produces the cups for domestic customers from its cup manufacturing facility in Rome, Georgia.
In January, Ball revealed plans to build an aluminium end manufacturing facility in Bowling Green, Kentucky.
Scheduled to begin production early next year, the plant will serve regional and national customers and supply lightweight aluminium.