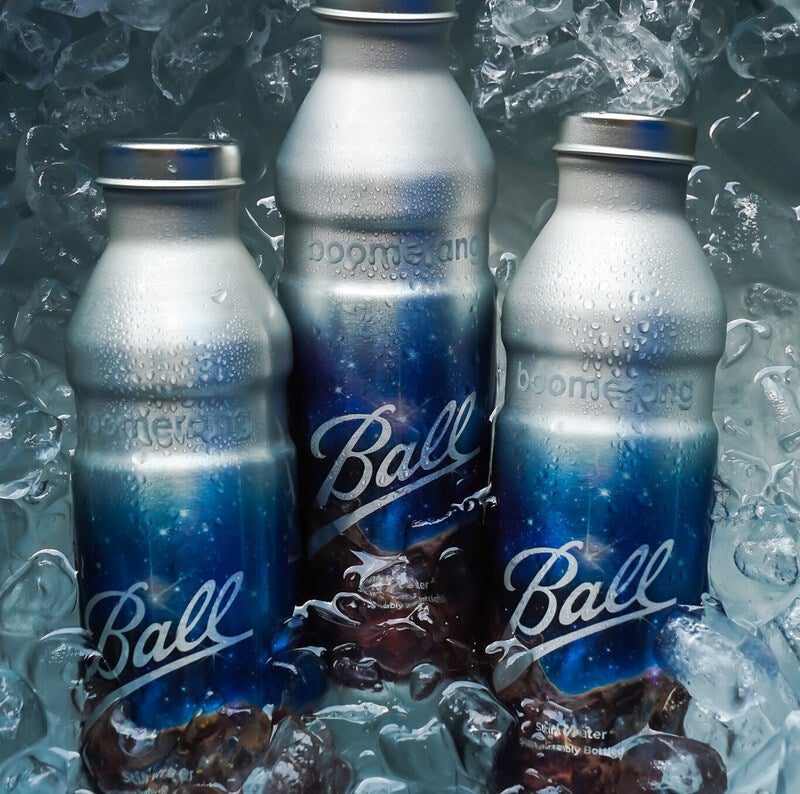 US-based beverage packaging company Ball Corporation has partnered with water bottling technology developer Boomerang Water for a refillable water bottle solution.
Ball will supply its aluminium bottles for the Boomerang Bottling System, which is intended to help meet the demand for sustainable beverage packaging at resorts, cruise ships, campuses and elsewhere.
Boomerang Water's new technology rinses, filters, fills and caps fresh water in refillable, returnable and recyclable Ball aluminium bottles.
Ball said that the advanced technology removes waste and carbon emissions produced in the manufacturing and transportation of traditional, disposable bottles.
The two companies aim to provide aluminium bottles that are suitable for the closed-loop system by being refillable, reusable and ultimately recyclable.
Ball and Boomerang Water will recycle the bottles, which can be converted into new bottles within 60 days.
Ball Aerosol Packaging president Jay Billings said: "At Ball, our ambition is to never stop leveraging our years of beverage packaging expertise to deliver new, innovative and sustainable solutions for our customers.
"We aim to be a strategic supplier to innovators, like Boomerang, that are finding new ways to bring consumers and businesses sustainable options and make a difference for the planet."
Boomerang Water co-founder Jason Dibble said: "Boomerang is delivering industry-leading innovation with its bottling system that can wash, fill and cap more than 3,000 bottles of fresh, premium water (on each) eight-hour shift.
"Ball's aluminium bottles are the perfect complement for our Boomerang Bottling System since they can get re-used over and over and ultimately recycled easily at the end of their life."
Boomerang Water has launched and implemented the new bottling system at the Four Seasons Resort Hualalai in Kailua-Kona, Hawaii.
The system is suitable for venues where used bottles can be recovered.
Last month, Ball signed a long-term purchase and supply agreement with Canadian beverage can company Wildpack Beverage for sustainable aluminium beverage packaging.