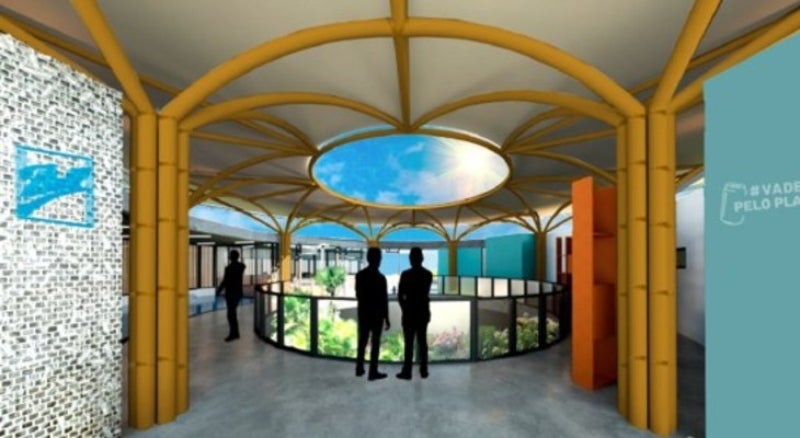 US-based aluminium packaging company Ball has shared plans to build Brazil's first 'circular economy laboratory' on the island of Fernando de Noronha.
The VADELATA for the Planet Lab will facilitate the collection and recycling of aluminium cans.
Construction works on the project have officially started, with a ground-breaking ceremony held this week.
Scheduled to open next year, the 4,300ft² facility will feature sites for dropping off and pre-processing aluminium cans and hosting exhibitions, as well as conference rooms for lectures and courses.
During its first year of operation, the facility will recycle almost 100,000lb of aluminium.
It is also intended to allow residents and tourists to gain a better understanding of sustainability practices.
Ball Corporation South America commercial and sustainability vice-president Fauze Villatoro said: "As part of the company's recently announced 2030 sustainability goals and industry vision for circularity, the innovative VADELATA for the Planet Lab will demonstrate what's possible when we invest in and prioritise aluminium recycling.
"The resources within this lab will allow us to create a circular economy that will make a difference in the lives of residents and tourists in Brazil and contribute to a more sustainable planet.
"By building a more innovative and effective way to collect beverage aluminium cans and educating consumers about the importance of recycling, we can help solve the packaging waste crisis."
The project is co-sponsored by Novelis, AMA and Minalba, with Ball also partnering with the Fernando de Noronha Municipality and Noronha for the Planet Consortium.
The company will use all profits from can scrap sales to pay for can collection and other social and educational projects for the island community.
Last month, Ball announced plans to develop an aluminium beverage packaging plant in North Las Vegas, Nevada.
The facility will manufacture a range of advanced can sizes for a number of beverage customers. Its construction is due to begin next year.