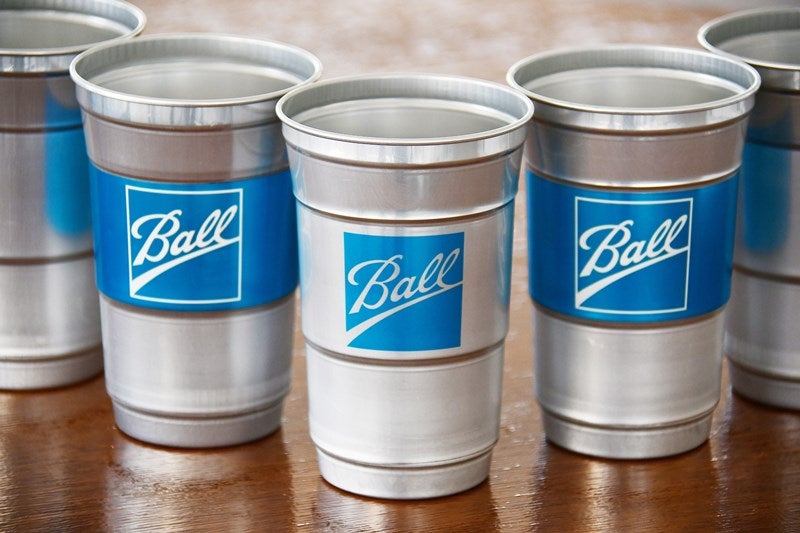 Sustainable packaging supplier Ball is set to introduce new recyclable aluminium cups as an alternative to plastic under a pilot programme in the US.
As part of the pilot in 2020, the metal packaging firm will roll out a limited supply of aluminium cups that will be available at select locations such as entertainment venues and major concessionaires.
Using the new aluminium cups, customers can replace plastic cups at home and in other areas, including indoor and outdoor venues across the country.
According to the company, the sturdy and durable aluminium cup is available in a 20oz size. Consumers can customise the cups by adding logos and graphics of their choice.
Ball chairman, president and chief executive officer John Hayes said: "As our customers and consumers increasingly seek sustainable beverage packaging options, the launch of the aluminium cup is a significant moment for our company.
"It is our responsibility as the leader in aluminium beverage packaging to continuously innovate and provide solutions for our customers. We're excited to bring the aluminium cup to market and expand the product line next year and beyond."
Ball will also encourage other companies to replace their plastic cups with the newly launched aluminium cups.
Depending on the market demand, Ball is planning to expand the aluminium cup portfolio by adding more additional sizes in the future. The packaging firm also expects to increase production at its Westminster, Colorado, facility by the end of 2020.
Ball seeks to expand the adoption of the aluminium cups to restaurants, bars, convenience stores, breweries and retail locations.