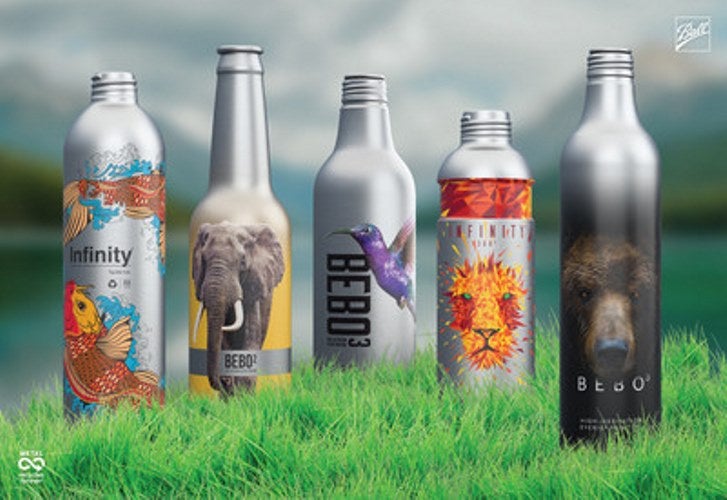 Aluminium packaging solution provider Ball Corporation is set to launch a new recyclable extruded aluminium bottle line as an alternative to plastic packaging.
The new mono-material Infinity Aluminium Bottle can be conveniently recycled.
In addition, the bottle is lightweight and is available in various shapes and sizes. It can be personalised for beauty, personal care, food and beverage products.
Shampoos and conditioners, soaps, body creams, spirits, energy shots, yoghurt, dressings, syrups and condiments are some of the suggested categories that bottle can be used for.
The new bottles are suitable for replacing almost any liquid bottles and come with a re-closable threaded cap that enables consumers to twist the top on and off.
Ball innovation and sustainability director Jason Galley said: "Plastic waste that ends up in the natural environment has led to more public discussion about packaging, its life cycle and recyclability.
"Consumers are demanding more environmentally friendly solutions for packaging their everyday products. We combined our product design and sustainable aluminium packaging expertise to develop another truly circular packaging solution, the Infinity Aluminium Bottle."
The bottles can also be turned into other aluminium products repeatedly.
Ball will exhibit the Infinity Aluminium Bottle at the Packaging of Perfume, Cosmetics & Design (PCD), Premium and Luxury Drinks (PLD) and Aerosol Dispensing Forum (ADF ) in Paris, France, on 29-30 January.
The company specialises in manufacturing sustainable aluminium packaging solutions for various markets, including beverage, personal care and household products.
Ball also produces customised packaging, using high-definition printing and graphic design technologies such as Eyeris HD printing, UV light reactive ink and Matte & Gloss.
Earlier this month, Ball Corporation partnered with Centerplate and Bud Light to introduce its recyclable cup on Super Bowl.