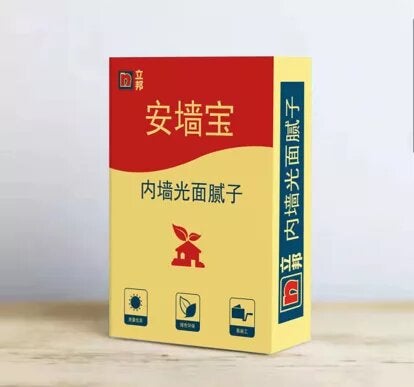 Germany-based chemical company BASF has partnered with Japanese coating manufacturer Nippon Paint to introduce sustainable industrial packaging in China.
The packaging has been adopted for Nippon Paint's dry-mixed mortar series products.
It uses BASF's water-based acrylic dispersion, Joncryl High-Performance Barrier (HPB), as the barrier material, which is being used for the first time in industrial packaging in China.
In addition to offering 'excellent' vapour and water resistance properties, Joncryl HPB eliminates plastics and improves the recyclability of paper-based packaging in the industrial segment.
The use of Joncryl HPB material will enable Nippon Paint to save thousands of tonnes of plastics while reusing around 10,000tpa of paper bags.
BASF said that this will reduce carbon emissions and help achieve a circular economy and sustainable development within the packaging industry.
BASF Asia Pacific Resins for Printing & Packaging business management director Carol Jiang said: "Sustainability and innovation have always been our core strategies.
"At BASF, we are committed to providing sustainable solutions to our customers to help them reduce carbon footprint, utilise resources efficiently, and help the industry fulfil its sustainability commitments.
"This cooperation with Nippon Paint is another innovation in the industrial packaging segment, marking our joint effort in leading the industry development, promoting a circular economy, and creating a better life."
Nippon Paint China Procurement Headquarters president Kevin By said: "Sustainability is an important strategy that Nippon Paint has been adhering to for years.
"The cooperation with BASF is a step forward on the path of green development.
"Nippon Paint will continuously be a green 'activist,' connecting upstream and downstream partners across the industry chain to build a green ecology through the eco-upgrade of product packaging and lead the new trend of sustainable packaging to green development a core competency."
In 2020, BASF expanded its dispersion portfolio at its facility in Huizhou, South China.