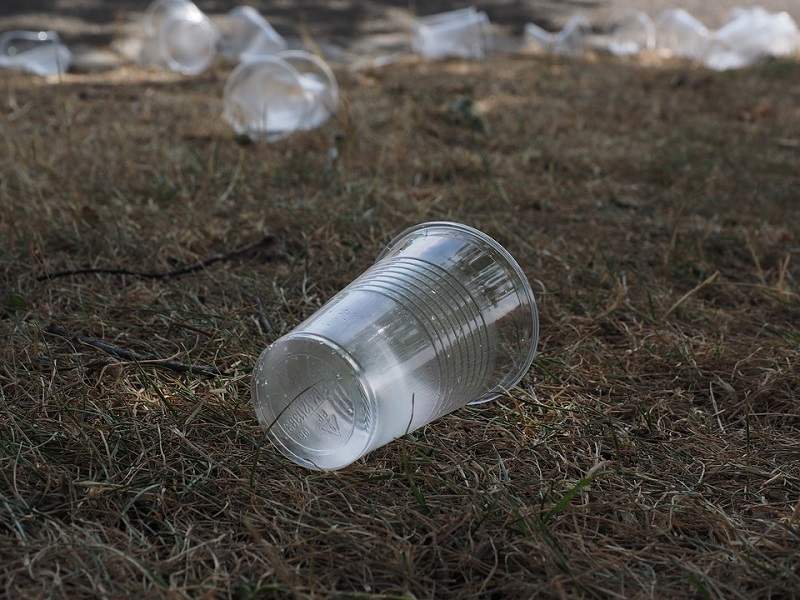 The BBC has announced it will phase out single-use plastics from all of its operations by 2020 and has committed to helping reduce plastic waste in the UK.
The move comes after the broadcasting company's documentary Blue Planet II, a programme that has influenced the public perception of plastic waste and has swung public opinion towards environmental sustainability.
With around two million plastic cups used every year by staff and visitors, the BBC has decided to ditch plastic cutlery and other single-use plastic objects at all its sites by the end of 2018.
According to the company, a few sites have already started the process, having removed plastic cups from kitchens and replaced them with glasses where possible and all other offices will quickly follow.
Starting in February, BBC's Salford headquarter will be the first to trial the removal of plastic containers from canteens.
Further talks with suppliers and services are on schedule in the coming months in order to evaluate when and how to proceed with the elimination of coffee cups, packaging of products that the corporation buys and catering on location.
The release of Sir David Attenborough's Blue Planet II, the BBC says, has attracted global attention for warning about the damaging effects of single-use plastic on the environment.
Tony Hall, BBC director-general, said that the show was the engine behind his company's decision to go plastic-free.
"Like millions of people watching Blue Planet II, I was shocked to see the avoidable waste and harm created by single-use plastic. We all need to do our bit to tackle this problem, and I want the BBC to lead the way," Hall said.
"Scrapping throwaway plastic cups and cutlery is the first step, and with our plan I hope we can have a BBC free of single-use plastic altogether."
The broadcaster has also committed to reducing its carbon footprint by a third and the volume of waste per person sent to landfill by 90%.
Louise Edge, senior oceans campaigner at Greenpeace UK, said: "The BBC are already a bit of a hero amongst those of us worried about the millions of tonnes of plastic entering our oceans every year, as their Blue Planet II series did as much to raise awareness of this issue as years of campaigning.
"But awareness raising is only step one, so it's really encouraging to see them moving on to taking action."