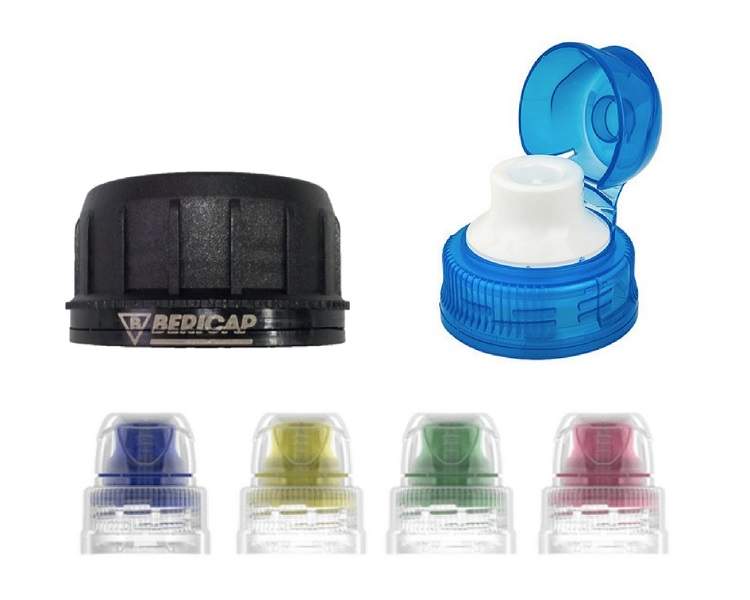 British plastic closures manufacturer Bericap will exhibit its advanced closure solutions at the Packaging Innovations event in Birmingham at the end of February.
As well as their latest creations, the company will also use the event to focus on its increased in capacity in the UK.
During the trade fair, Bericap intends to show its new 60mm and 63mm closures alongside the e-smoCap, a childproof closure for e-liquids with a narrow drip nozzle for refilling of e-cigarettes. The company has installed a production line to create a closure specific for vape bottle caps for the British market.
Bericap will also be displaying closure solutions for canisters, metal packages, pesticides, lubricants, sauces and dressings, edible oil, food and beverages.
Among the closures to be showcased at the fair will be lightweight products destined for still water, such as the HexaLite 26/13mm and 29/13 closures, which have a folded tamper evidence band that is easy to break when open.
Bericap will also introduce sustainable solutions for closures, including the Bericap Neo 30/17, which can be used for several PET neck finishes that can top carbonated soft drinks, mineral water, juices and dairy products.
The company plans to exhibit the Bericap Crystal, a two-piece sports closure product featuring a tear strip with tamper-evident functionality.
There will also be closures for different neck finishes for liquid food products like edible oil, soya sauce and vinegar.
In order to avoid piracy and counterfeiting for chemical products in the agricultural sector, Bericap will also feature closures with tamper evidence bands.
The brand's website says: "The products place their focus on consumer convenience as well as sustainability, while fulfilling customers' expectations towards weight-optimised, high performance packaging.
"Depending on application, the closures must not only ensure that the container is closed and tightly sealed, but also protect its contents against product piracy whilst complying with the highest technical safety standards."
The manufacturer plans to introduce a protection system that works via laser printing and can print a logo across both the closure body and the tamper evident band.
Bericap has 23 factories in 20 countries around the world and operates in Europe, Middle East, Africa, Asia and North and South America.